This article is more than 1 year old
Banks bid legacy tech farewell as they sail to the cloud – but now all that infrastructure is in hands of the big three
MPs hear how financial services are trying to improve stability in wake of TSB's meltdown
Shifting financial services to the public cloud risks creating an over-reliance on the "dominant" service providers, banking heads told MPs yesterday during an inquiry into IT outages in the sector.
Speaking to the influential Treasury Select Committee, Graham Bastin, head of operational resilience at Barclays, said the business spent upwards of £1bn in the last three years making the bank resilient. Currently 20,000 people work in its operations and technology department.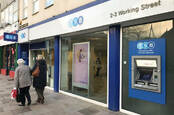 TSB appoints new tech transformation chief cuz last tech transformation went really, really well
READ MORE
Bastin said legacy IT is not such a concern for the bank anymore, an issue that has historically been blamed for an increasing number of outages in the sector.
"Barclays are embracing the cloud and our direction of travel is to embrace that more," he said, adding that the firm has built its own private cloud and is now moving to the public cloud with AWS.
"As we migrate from our current architecture... we just need to do that in a thoughtful and considered way." Having a backup plan for shifting cloud operations back in-house in the event of an outage will be key, he said.
According to Which?, the UK banking sector was hit by IT outages on a daily basis in the last nine months of 2018. Barclays was the worst offender during this period with 41 major incidents reported. In February, the bank apologised to customers again after an online services borkage left many unable to access their accounts
Anne Boden, chief exec of digital bank Starling, said the firm hasn't been affected by the same level of glitches because it was able to build IT systems from scratch, rather than having to migrate off legacy platforms. The company uses AWS as its main infrastructure provider with Google as a backup.
She said AWS "provides a hugely resistant structure operating on multiple data centres in multiple regions. In totality... no bank could provide us with that kind of service." But she added that cloud technologies are dominated by AWS, Google and Microsoft.
"We have these three big players providing these services... [Organisations] need to put processes in place to make sure they don't have single company dependence."
In contrast, Ian Lundberg, chief officer head of Client Services at Visa, said the firm does all its processing via its own data centre, and only uses the cloud for some of its own internal, corporate functions.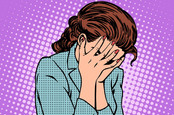 Visa fingers 'very rare' data centre switch glitch for payment meltdown
READ MORE
Last year an outage at Visa caused millions of transactions in Europe to be declined. Lundberg said the firm has now migrated its European platform to one at a global level, which he said has higher resilience.
A Parliamentary inquiry into IT failures in the financial services sector was launched last year after the meltdown at TSB that lasted almost a week in April 2018. In June, TSB admitted that 1,300 customers had been defrauded as a result of its botched migration.
"The number of IT failures at banks and other financial institutions in recent years is astonishing. Since becoming chair of the committee 16 months ago, there have been problems at Equifax, TSB, Visa, Barclays, Cashplus and RBS, to name a few," said Nicky Morgan MP. ®