npm uninstall co-founder --global: Laurie Voss rides off into the sunset waving goodbye
Co-founder and chief data officer at NPM Inc, moves on
---
Updated Laurie Voss, the co-founder and chief data officer of widely used JavaScript package registry NPM Inc, today announced in a blog post that he left the company on July 1.
Voss said he made the decision in early May. That was shortly after The Register reported that the dismissal of five NPM Inc employees had followed from internal discussions about unionizing. NPM Inc recently settled labor claims brought by three former staffers through the National Labor Relations Board (NLRB).
Voss told The Register that he supported unions, echoing past statements made to that effect on social media.
"As far as the labor dispute goes, I will say that I have always supported unions, I think they're great, and at no point in my time at NPM did anybody come to me proposing a union," he said. "If they had, I would have been in favor of it. The whole thing was a total surprise to me."
A former staffer told The Register that employees tend not to talk to management about efforts to unionize for fear of the exact sort of retaliation cited in the fired workers' NLRB complaints. Others familiar with the situation at NPM Inc have suggested that Voss felt uncomfortable having to defend the company's recent actions and powerless to affect change.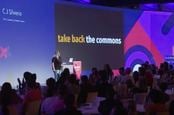 Return of the JSedi: After being ousted from NPM Inc, former CTO is back with rival package registry Entropic
READ MORE
In his post, Voss casts NPM Inc's business prospects in an optimistic light. The company's paid products have "tens of thousands of happy users and the revenue from those sustains our core operations," he said.
It's been reported that a recent NPM Inc funding round gives the company enough cash to continue operating until early 2020. And during the NLRB proceedings, the company sought to delay the hearing because CEO Brian Bogensberger and COO Dawn Umlah had plans to travel for further fundraising.
Bogensberger was brought in last year and announced in January with a mandate to boost company revenue and profit – millions of developers use the service to fetch JavaScript packages for their apps but not enough pay for the firm's nascent enterprise service it seems. The organizational changes that followed led to the terminations and departures of executives and technical staff, and to employee pushback against working conditions under the new regime.
As The Register understands it, employees were not informed of Voss's announcement in advance and the company sought to delay the news while it was in settlement talks with the National Labor Relations Board and its fired employees.
Former staffers don't hold back
Voss's announcement has been met with both appreciation for his accomplishments and disappointment that he didn't advocate more forcefully for his avowed values.
"Nobody outside of the company, and not everyone within it, fully understands how much Laurie was the brains and the conscience of NPM," Jonathan Cowperthwait, former VP of marketing at NPM Inc, told The Register.
CJ Silverio, a principal engineer at Eaze who served as NPM Inc's CTO until being fired late last year over disagreements with Bogensberger's management, offered a less charitable assessment.
"He missed his chances to turn his spoken values into lived values, but I guess it's nice he's finally out," she said. "Maybe he can start making amends now."
Asked whether Voss's exit would affect the company's financial prospects, Silverio said she wasn't sure whether his absence would matter much to the day-to-day operations of NPM Inc.
"Bogensberger marginalized him almost immediately to get him out of the way, so the company itself probably won't notice the departure," she said.
"What should affect fundraising is the massive brain drain the company has experienced, with the entire CLI team now gone, and the registry team steadily departing. At some point they'll have lost enough institutional knowledge quickly enough that even good new hires will struggle to figure out how to cope."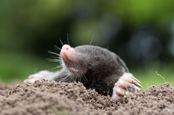 NPM Inc settles union-busting complaints on third try – after CEO trolled for ordering internal mole hunt
READ MORE
She added that she's heard rumors Bogensberger and Ahmad Nassri, NPM Inc's CTO, want to eliminate the npm public registry – presumably leaving only a paid enterprise service. That doesn't make sense to her, she said, since it would be "killing their only competitive advantage."
The Register asked NPM Inc for comment but the company hasn't responded to inquiries since our June 14 report.
If the public npm registry were to disappear, there are alternatives in the works, including a projected spearheaded by Silverio and fellow developer Chris Dickinson called Entropic.
Voss, however, continues to believe that a corporate entity stands the best chance of serving the JavaScript development community.
"As for alternatives, the reason I co-founded NPM as a company (and not, say, a foundation, or a system of volunteer mirrors, or other models available) is because I believe it is the best way to manage the challenges of the immense scale of npm (3x bigger than any other registry) and tremendous growth of npm (8 per cent month on month... forever... is pretty fast!)," he said.
"Creating a company to manage an open source commons creates some tensions and challenges is not a perfect solution, but it is better than any other solution I can think of, and none of the alternatives proposed have struck me as better or even close to equally good." ®
Updated to add
While NPM Inc continues to stonewall, its CTO Ahmad Nassri popped up on Twitter to deny the npm registry would be going private, as rumored: "I had never said such a thing (nor want to). Made up rumors are made up."