This article is more than 1 year old
Red flag: Verify to be marked 'undeliverable' by gov projects watchdog
*Digital identity crisis intensifies*
Exclusive The UK government's troubled £154m digital identity project Verify is to be flagged red by Whitehall's major projects watchdog, meaning delivery looks unachievable - according to sources.
The rating is expected to emerge in the Infrastructure Projects Authority's annual report later today, which scrutinises over 130 large and risky programmes.
The last IPA review rated Verify as amber, reflecting the challenges in achieving the necessary user volumes to the timescales initially planned.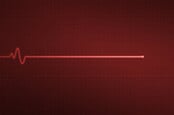 UK.gov withdraws life support from flagship digital identity system
READ MORE
However, since then both the National Audit Office and Public Accounts Committee have released several damning reports into the programme. The NAO said the project had "significantly" missed every target. The PAC said Verify had been "unsuccessfully implemented, was badly designed, and had technical difficulties that lacked the necessary departmental and leadership buy-in."
Up to 2016, the Government Digital Service was claiming that 25 million people would be signed up to Verify by 2020 – based on current estimates, the real figure will be more like 5.4m.
In a Parliamentary hearing in March, Government Digital Service head Kevin Cunnington, responsible for Verify, claimed the project had created £366m in benefits.
But one source was dubious about the claimed savings. "I'd love to see how on earth they calculate them. When you look at all the cost of e.g. HMRC reinvesting in the Government Gateway (understood to be more than £100m), the money the Department for Work and Pensions are obviously spending, plus all the other departments baking their own solutions because Verify doesn't work."
During the PAC hearing, civil service chief exec John Manzoni was also grilled on not remembering whether he'd looked at the business case for Verify.
"I admit that I might have been a bit late in the intervening. I intervened quite heavily in 2016. Indeed, through 2016 we were looking at it and we were working with IPA..."
Asked whether the projected volume was "over-optimistic from the beginning" Manzoni said "yes."
Verify is due to be handed over to the private sector next year and will no longer receive government funding. ®
Updated at 1450 to add
A Cabinet Office spokesperson told The Reg: "Verify is a world-leading example of how to enable people to use services securely online. This has been a challenging project - but challenges like these are to be expected when the government is working at the forefront of new technology.
"Verify is now at a point where it can be taken forward by the private sector, so people will be able to safely and securely access both private and public online services."