This article is more than 1 year old
Echelon gets the upper hand: Scores final nod for 100MW bit barn campus in Arklow, Ireland
Appeal from competitor who fought Apple application fails to stop project
Recently established data centre developer Echelon has received permission to build a massive bit barn campus in County Wicklow, Ireland.
The company is planning to construct hyperscale facilities in Arklow, on the east coast of Ireland, with 100MW of power capacity in the first phase, at a potential cost of around €500m.
Echelon is already building another €500m data centre campus in Clondalkin, near Dublin, with 40MW of capacity expected to come online in the second quarter of 2021.
In March, El Reg reported that the Arklow project was in danger of being delayed or cancelled altogether, after Brian McDonagh, CEO at a competing Irish business, Ecologic Data Centres, logged an appeal with the country's planning authority, An Bord Pleanála.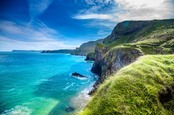 100MW bit barn farm in Ireland faces planning appeal from – yep – same guy who helped sink Apple's application
READ MORE
McDonagh claimed the planning permission granted to Echelon in February failed to consider flood risk assessment, the environmental effects of greenhouse gas emissions and the effects of the development on the nearby Avoca River Park.
On Thursday, An Bord Pleanála moved to dismiss these claims and approve the development.
"I have worked on this project for nearly two years and am delighted to have reached this stage," Wicklow Teachta Dála [member of parliament] Pat Casey told Wicklow News. "This means that the planning permission can proceed to commencement and the beginning of an exciting new high tech era for Arklow and South Wicklow.
"This is the largest investment in industry in Wicklow in generations and I am delighted to have played a part in ensuring that this project gets off the ground."
According to Casey, the development will create at least 450 temporary construction jobs and 90 full-time staff positions.
Echelon (formerly Crag Digital), a subsidiary of Aldgate Developments, was established in 2017 with a plan to spend at least €1bn on bit barns – first in Ireland, then in Europe. The company offers a range of services – from powered shells to fully customised facilities – with a focus on wholesale operations, with leases from 5MW upwards.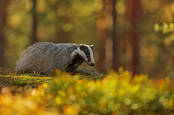 Score one for the bats and badgers! Apple bins €850m Irish bit barn bid
READ MORE
The firm's first project in Clondalkin will deliver 477,000ft2 of data centre space, with up to 84MW of power capacity and potential for an on-site power station.
The second project, in Arklow, will offer 484,000ft2 of space with up to 100MW, and the first chunk of capacity is expected to be available in the third quarter of 2021.
Echelon is already looking for more land. If it delivers on its promises, the company could quickly emerge as one of the largest data centre operators in Europe.
An Bord Pleanála is making changes to its processes in order to fast-track data centre projects, after lengthy delays derailed Apple's proposal to build a €850m server farm near Athenry.
The planning process was beset by appeals, and guess what: Brian McDonagh was among those protesting against the Athenry project.
"These delays have, if nothing else, underlined our need to make the state's planning and legal processes more efficient," Ireland's minister for Business and Enterprise, Heather Humphreys, said at the time. ®