This article is more than 1 year old
UK cops blasted over 'disproportionate' slurp of years of data from crime victims' phones
Report claims forces trawl through data 'indiscriminately'
Privacy rights groups have slammed UK police's "indiscriminate" grabbing of crime victims' data.
A report (PDF), released today by Big Brother Watch and eight other civil rights groups, has argued that complainants are being subjected to "suspicion-less, far-reaching digital interrogations when they report crimes to police".
It added: "Our research shows that these digital interrogations have been used almost exclusively for complainants of rape and serious sexual offences so far. But since police chiefs formalised this new approach to victims' data through a national policy in April 2019, they claim they can also be used for victims and witnesses of potentially any crime."
The policy referred to relates to the Digital Processing Notices instituted by forces earlier this year, which victims of crime are asked to sign, allowing police to download large amounts of data, potentially spanning years, from their phones. You can see what one of the forms looks like here (PDF).
Among other things, it warns that it may share your data with governments outside the UK, investigate anything on the phone that may "assist in the prevention or detection of [another] crime" and that refusal to hand it over could mean the investigation or prosecution may not continue.
The National Police Chiefs' Council (NPCC) instructed cops to stop seizing phones under the Police and Criminal Evidence Act 1984 earlier this year, with the forms being the new basis for rifling through victims' smartphones.
The chief claim of the report is that the new forms don't meet the legal bar for informed consent under the General Data Protection Regulation (GDPR) – which came into force across the European Union on 25 May 2018 – nor the Data Protection Act 2018, and that they also fail the right-to-privacy test under the Human Rights Act 1998.
Neil Brown, a lawyer at decoded:Legal, questioned why this type of digital forensics activity is necessary. "If I am burgled, I would not expect my phone to be imaged as a matter of course, so I am not sure why it should be different if I report that I was raped," he said.
"Second, I doubt that 'consent' could ever be the right lawful basis for the digital analysis of a device resulting from a report of a serious crime. If the police have a legal obligation to do it, then consent is not needed. I do not see how it could be 'freely given', especially as, at the top of page 4 of the form, it says 'if you refused permission... it may not be possible for the investigation or prosecution to continue'. Someone in a vulnerable position is unlikely to feel that they have any real choice.
"Third, it's nine pages long. Even discounting the boxes to be filled in, that's still a lot of data to take in if you are in a very vulnerable situation. I appreciate the tension between trying to ensure that consent is 'informed' and not overloading someone who may well have gone through a very traumatic event. But that suggests again that consent is unlikely to be the right way forward."
The report said the Crown Prosecution Service has put pressure on Brit police forces to gather more data "regardless of its relevance to the investigation" and that the "the scale and depth of the police's mobile phone searches are incompatible with the police's legislative powers to carry out physical searches".
The report also points out that the Police and Criminal Evidence Act (PACE) 1984, which protects people from "excessive" police searches of physical property, are far less permissive than the digital search permissions crime victims are now asked to sign.
A table of "wait times" derived from Freedom of Information (FoI) requests showed that UK forces took from three weeks to five months to "examine digital devices".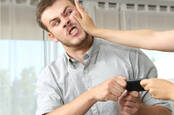 Probe Brit police phone-peeking plans, privacy peeps plead
READ MORE
Rape cases dropped over cops' demands for search
The report described how "Kent Police gave the entire contents of a victim's phone to the alleged perpetrator's solicitor, which was then handed to the defendant". It also outlined a situation where a 12-year-old rape survivor's phone was trawled, despite a confession from the perpetrator. The child's case was delayed for months while the Crown Prosecution Service "insisted on an extensive digital review of his personal mobile phone data".
Another case mentioned related to a complainant who reported being attacked by a group of strangers. "Despite being willing to hand over relevant information, police asked for seven years' worth of phone data, and her case was then dropped after she refused."
Yet another individual said police had demanded her mobile phone after she was raped by a stranger eight years ago, even after they had identified the attacker using DNA evidence.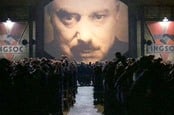 Activists raise alarm over insidious creep of surveillance in the UK
READ MORE
FBI iPhone crackers and analytics
Last year, Privacy International found that more than half of UK forces are already using data extraction kits, while a further 17 per cent were either trialling it, or had plans to do so – with some contracting the work out to third parties.
The British police use a wide variety of mobile phone extraction tools, including Cellebrite, which is used by at least seven forces, and MSAB, which is being used by at least 11, according to a 2018 Privacy International report (PDF).
Cellebrite is used by the Australian Sports Anti-Doping Authority, and the FBI also has a contract with the firm, which was reported but not confirmed to have been used to access the locked iPhone 5C of one of the San Bernardino 2016 shooters, Syed Farook.
Cops were confirmed to be trialling Cellebrite's AI software last year. The rights groups said they'd sent out FoI requests to every police force in the UK asking if they were using AI to analyse victims' mobile phones and digital information, but received not a single reply.
The Reg has asked Cellebrite for comment.
What now?
The campaigners want changes around victims' consent to the access of their personal records: that it should be "freely given, specific and limited to the information relevant to the crime – not blanket".
They also called for cops to obtain digital evidence tech that can collect targeted pieces of evidence from smartphones, rather than entire digital copies and said police "should not be using AI" to fish through complainants' phones.
Responding to the report, the NPCC said: "We believe that the best way of meeting our obligations is asking for consent to search for particular, relevant material. The new form is intended to ensure this is done properly and consistently across the country. It is also important to stress that digital devices are not examined as a matter of course – only when data on a device could form a reasonable line of enquiry.
"We recognise the concerns of some privacy and victims' groups and have been seeking advice from a wide range of groups to help us improve the process. We are strengthening training and investing in new technology, which will help to address concerns. We will look carefully at Big Brother Watch's suggestions in their report released today, as well as the Information Commissioner's investigation findings, which are expected soon." ®