This article is more than 1 year old
Car crash: Ford writes down $181m in Pivotal stock as investors claim cloud biz still can't do Kubernetes properly
Automaker loses money as software-as-a-service slinger's woes mount
Ford says it took a hit on its $182m investment in cloudy biz Pivotal Software.
In its financial filings for the second quarter of this year, published Wednesday this week, the automaker noted it had to write down $181m of what it termed a "mark-to-market valuation loss" on its 2016 Pivotal investment.
That meant the market value of the car maker's Pivotal stock dropped $181m; it still retains 17.5 million Pivotal shares, today worth $170m. Or in other words, Ford's pre-IPO Pivotal investment was once worth a lot, now it's not worth quite as much, and Ford's had to write down that difference.
Pivotal's share price peaked at $28.91 shortly after it IPO'd at $15 in May 2018, and then crashed to about $10 last month, which is why Ford's investment in the biz soared in value then plummeted. The automaker's earnings report did not specifically cite what had gone so wrong at Pivotal – however, we can offer a few clues.
In June this year, the software house was sued by a pair of shareholders [PDFs] after revealing it had just weathered a disastrous second quarter.
Those lawsuits, filed on behalf of Pivotal investors in the US, claimed the cloud house's 2018 IPO disclosures failed to mention that its platform-as-a-service technology – specifically, its Cloud Foundry-based Pivotal Application Service (PAS) – was incompatible with Kubernetes, the Google-crafted industry standard for container management and orchestration.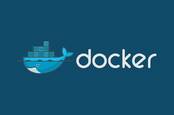 Kubernetes has won. Docker Enterprise Edition will support rival container-wrangling tech
READ MORE
Absent of Kubernetes support in PAS, it is alleged, Pivotal saw interest in its service drop. The issue came to a head in June when the company disclosed that its sales figures had fallen well short of expectations.
"We closed fewer deals than we expected in Q1 due to sales execution and a complex technology landscape that is lengthening our sales cycle," Pivotal CEO Robert Mee said in June in announcing his biz's second-quarter earnings.
While Pivotal has said it is working to bring Kubernetes compatibility to PAS, investors believe the damage has already been done: the missing support cost the San Francisco outfit lucrative sales. And even though Pivotal's PKS – Pivotal Kubernetes Service, launched in 2017 with Google and VMware – does support K8s, it was accused of being not up to scratch for large customers.
"The undisclosed increasing competition, increasingly apparent obsolescence of its primary offerings, competitive disadvantages hampering its sales force, and consequently deferred sales, lengthening sales cycles, diminished growth, and other financial metrics, were likely to (an in fact did) materially and adversely affect Pivotal's future results and prospects," claimed one of the shareholder suits, Doherty versus Pivotal.
The other lawsuit, Abera v Pivotal, was more specific, alleging:
[Pivotal] failed to disclose to investors: (1) that the company's PAS [Pivotal Application Service] product was not compatible with the industry-standard Kubernetes platform;
(2) that, as a result, the PAS product faced reduced demand as the industry shifted away from the outdated product;
(3) that the company's PKS [Pivotal Kubernetes Service] product, though compatible with Kubernetes, was severely limited and could not meet large enterprises' needs;
(4) that, as a result, the Company could not adequately meet industry demand for a Kubernetes-compatible product that met customers' wide range of needs;
(5) that, as a result of the foregoing, the company was experiencing deferred sales, lengthening sales cycles, and diminished growth;
(6) that, as a result, the company would be forced to reengineer its flagship PAS product to be compatible with Kubernetes;
and (7) that, as a result of the foregoing, Defendants' positive statements about the company's business, operations, and prospects, were materially misleading and/or lacked a reasonable basis
According to Bloomberg, the Pivotal write-down was also the difference in the automaker making or missing its earnings target. Ford shares were down 7.4 per cent by the close of markets on Thursday.
Pivotal's shares have been down since its June disclosures. A spokesperson, referring to the the shareholders' claims, told us: "Pivotal's view is that the allegations are meritless, and we will vigorously defend against them. We have no further comment." ®