Duncan Tait, the first non-Japanese exec to sit on Fujitsu's board and the man that rose to head up operations in Europe, Middle East, India, Africa (EMEIA) and the Americas, is leaving with immediate effect.
The departure was confirmed by Takahito Tokita, representative director at president at Fujitsu, in a five-paragraph memo sent to employees - seen by us - today.
"It is with regret that I am announcing today that Duncan Tait is leaving Fujitsu," it stated.
Tait started his tenure at the company in 2009 as managing director of the private sector division in the UK, some 18 months later he was made head of the UK and by April 2014 was boss of EMEIA.
The ultimate honour came in April 2015, when Tait was made a board director, the first time this has happened to a non-Japanese employee at Fujitsu, and in February 2016, he added head of Americas to his CV.
The memo listed Tait's achievements as increasing the top and bottom lines in the UK with Fujitsu, and changing the operating model in EMEIA - this was to reduce regional management and therefore costs, speed decision making and put emphasis on service delivery.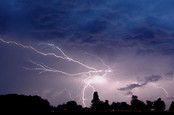 Outside of Japan, Fujitsu KILLS the K5 cloud with 'immediate effect'
READ MORE
The rest of the note waxed lyrical about Tait's focus on cultural diversity in the workplace - which is obviously a good thing - and developing an "agile, accountable and high performance culture".
"I would like to take this opportunity to thank Duncan for his leadership and contributions to Fujitsu over the last 10 years and to wish him all the success in his future endeavors," said the memo.
No reason was given for his departure, though the past 18 months haven't exactly been a walk in the park for the exec or his employer, what with the long-running redundancy programmes hitting staff morale, including in the UK; the run of weaker financial results outside of Japan; the massive reorg in EMEA; and the closing of a factory in Germany.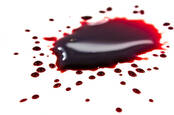 Fujitsu: Closes director's gate to Tait, 9 execs abdicate, and for German workers – a crap Weihnachtszeit
READ MORE
Tait was first rumoured to have lost his board seat in the summer last year, and though Fujitsu denied this at the time, he actually vacated the position in December, along with a bunch of others.
Sources has told us that Tait signed a two-year contract with Fujitsu in December 2018, and so the clock was ticking on the time he was given to turn things around. These claims remain unconfirmed as Fujitsu has refused to comment on them.
In Fujitsu's fiscal '18 ended 31 March 2019 (PDF), the company reported a 3.6 per cent decline in revenue to ¥3.952 trillion (£29.62bn) and a drop in net profit of 38.3 per cent to ¥104.5bn (£783.45m).
Ubiquitous Solutions - PC and smartphones - was hit most severely, as was Device Solutions, which designs and builds semicoductors.
Sources told us Tait had been calling customers this morning about the change, and will leave with immediate effect.
Fujitsu confirmed that Paul Patterson, who'd been effectively European sales director, will take over from Tait, with direct responsibility for the UK, which is the company's largest market outside Japan.
In March this year, Fujitsu lifted the axe on its entire workforce in several regions – including most of Eastern Europe and certain countries in the Middle East, Africa, and Western Europe – with the loss of 1,100 jobs. The firm took the decision this year to leave customers in those areas at the mercy of resellers shifting kit in a channel-only model in order to cut costs, company insiders told The Reg at the time.
Of Tait's departure, the firm told us:
Fujitsu can confirm that Duncan Tait has taken the decision to leave Fujitsu. Fujitsu would like to thank him for his leadership and contributions to Fujitsu over the last 10 years and wish him well for the future. Paul Patterson will take over from Duncan assuming the role of Senior Vice President, Northern and Western Europe, with direct responsibility for Fujitsu's business in the UK. Paul has been with the company for nine years where he has held a number of senior leadership roles in sales and business development.
Staff have noted that Patterson does not carry Tait's old title, that of CEO for EMEIA.
A senior Fujitsu source said of Tait: "He was one of the least worst CEOs I ever had dealings with. He seemed to genuinely care about initiatives to improve employee engagement and welfare, which always wrong-footed HR, much to our amusement." ®