This article is more than 1 year old
Dutch cheesed off at Microsoft, call for Rexit from Office Online, Mobile apps over Redmond data slurping
Cloggies less than chilled out over Windows telemetry
A report backed by the Dutch Ministry of Justice and Security is warning government institutions not to use Microsoft's Office Online or mobile applications due to potential security and privacy risks.
A report from Privacy Company, which was commissioned by the ministry, found that Office Online and the Office mobile apps should be banned from government work. The report found the apps were not in compliance with a set of privacy measures Redmond has agreed to with the Dutch government.
The alert notes that in May of this year Microsoft and the government of the Netherlands agreed to new privacy terms after a 2018 report, also compiled by Privacy Company, found that Office 365 ProPlus was gathering personal information on some 300,000 workers via its telemetry features and storing them in the US. These included such things such as email addresses and translation requests.
While other Windows and Office apps have been brought in compliance with those rules and no longer gather the user information, the Privacy Company said that the mobile apps and Office online are still gathering information about user activity, as are some of the features in Windows 10 Enterprise.
"Moreover, certain technical improvements that Microsoft has implemented in Office 365 ProPlus are not (yet) available in Office Online," Privacy Company said,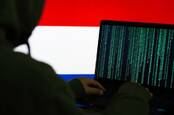 Dutch cops collar fella accused of crafting and flogging Office macro nasties to cyber-crooks
READ MORE
"From at least three of the mobile apps on iOS, data about the use of the apps is sent to a US-American marketing company that specializes in predictive profiling."
Noting that the Dutch government is still working with Microsoft to get those features removed, the alert advises that government institutions avoid Office Online and the Office mobile apps. Additionally, government offices are being advised to "opt for the lowest possible level of data collection in Windows 10, namely Security."
Microsoft did not respond to a request for comment on the report and its recommendations.
The report is part of larger battle Microsoft is waging in the EU in the aftermath of GDPR. The Redmond giant has been probed by the EU Data Protection Supervisor for the way its telemetry tools (which help track errors and performance) gather data on users in Europe and then store in on servers based in the US.
Microsoft has maintained that it would work with customers and governments in EU to get all of its products in compliance. ®