This article is more than 1 year old
Giffgaff goody-baddy-bag billing faff: Ofcom fines operator £1.4m for overcharging folks by almost £3m
2.6 million customers hit... over period of nearly 8 years
UK comms watchdog Ofcom fined Brit MVNO Giffgaff £1.4m today for overcharging around 2.6 million users to the tune of around £2.8m.
An error in the Telefónica UK-owned firm's billing system – as we reported at the time – led to the screwup which meant anyone who bought the budget firm's "goodybag" bundles of calls, messages and data (crucially, while using pre-paid credit) was billed twice every time they used their phone.
The whole thing went on for nearly eight years and when the MVNO first copped to the error, it suggested users should, er, turn it off and on again and "restart their device after buying a goodybag as a precaution".
The billing cockup affected giffgaff's data services between 26 May 2011 and 15 June 2018 and affected its voice services between 26 May 2011 and 14 February 2019.
You can check if you were affected here.
Ofcom included a £50,000 fine in its final decision for another issue, also reported by us at the time: that during the probe into said billing errors, the MVNO "failed to provide accurate information in response to two statutory information requests issued by Ofcom under section 135 of the Act".
Ofcom director of investigations and enforcement Gaucho Rasmussen said: "Getting bills right is a basic duty for every phone company. But Giffgaff made unacceptable mistakes, leaving millions of customers out of pocket.
"This fine should serve as a warning to all communications providers."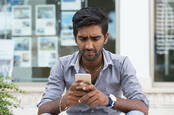 Giffgaff admits to billing faff, actually tells folk to turn it off and on again
READ MORE
Ernest Doku, uSwitch.com mobile analyst, said: "Giffgaff deserves credit for reporting the mistake to industry watchdog Ofcom and acting quickly to refund 2.1 million customers. But the fact that almost half a million consumers are still out of pocket is disappointing.
"The size of Giffgaff's fine represents how seriously the watchdog takes this error. And providers be warned: mobile phone users will be quick to vote with their feet if they believe they are being treated unfairly."
That said, history has a lesson for us. After a major cyberattack in 2015 saw 157k customers' data pinched, TalkTalk famously told the markets in the firm's Q3 2016 results that the network lost (only) 101,000 customers of the 14 million on its books (at the time; before it pulled out of the mobile market in 2018). Just 95,000 of those could be directly attributed to "the hack". Its revenue increased 1.8 per cent in the period.
Cutprice MVNO Giffgaff, described in 2012 by a third of readers who voted in an El Reg poll as "hippies" who should be banished from our pages forever, has since found itself in better standing with its "members". The self-service operator, which runs over O2's network, was rated the "best network" in a 2019 Which survey, whose respondents rated it highly on price.
The firm itself got 30 per cent shaved off the Ofcom fine – originally slated to be £2m but discounted to £1.4m, as a goodybag for agreeing to enter into a "settlement process" with the regulator.
Giffgaff's CEO said of the fine: "We've taken major steps to refund the members affected; however, for those whose records we were not able to hold on to, and who we haven't been able to get in touch with, we've made the decision to [donate a projected impact figure of] £752,257... to charity." ®