This article is more than 1 year old
Rambus gobbles tasty chip slinger Northwest Logic in a move away from patent litigation
Turns out the PHYS not the limit
DRAM pioneer and serial litigant Rambus is set to acquire Northwest Logic, primarily known for dreaming up IP cores used in ASICs and FPGAs.
The purchase will boost Rambus' chip design credentials, as it attempts to move away from suing companies over vintage patents as its core business model. The exact financial terms of the transaction were not disclosed.
"This deal creates a one-stop-shop for SoC designers working on state-of-the-art applications across a broad range of high-performance markets," said Brian Daellenbach, president and CEO of Northwest Logic.
Rambus might have started out as a memory innovator, but in recent years, it was increasingly famous (or infamous) for its courtroom antics, chucking sueballs at Infineon, Micron, Samsung, SK Hynix, Hitachi and Nvidia, among others.
The company has been accused of engaging in "patent ambush" – in a nutshell, Rambus invented a bunch of cool memory tech in the nineties, and has been accused of working hard to embed its proprietary designs into JEDEC standards, without disclosing it owned the relevant patents. It then proceeded to sue the world + dog over missing royalties.
The case against Micron, for example, dragged on for an incredible 13 years, before the two sides settled. Micron ended up paying Rambus $280m for licenses, at a rate of $40m a year for the next seven years.
Back in 2015, CEO Ronald Black said Rambus would attempt to get back to its chipmaking roots.
"Somehow we got thrown into the patent troll bunch," he told the WSJ at the time. "This is just not the case."
The latest acquisition shows a glimpse of how this return to former glory might look like.
Northwest Logic was established in 1995 in Hillsboro, Oregon, as a specialist in chip components. It designs cores for memory (HBM2, GDDR6, DDR4), PCIe and Mobile Industry Processor Interface (MIPI) digital controllers – which enable data exchange between silicon slabs and the rest of the system.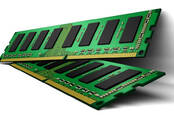 DRAM makers sued (yet again) for 'fixing prices' (yet again) of chips
READ MORE
The company has been collaborating with Rambus for a while, integrating its controllers and Rambus' memory chips.
"Northwest Logic's innovative, best-in-class digital controllers complement Rambus' proven strength in high-speed physical IP cores," said Hemant Dhulla, veep and GM of IP Cores at Rambus.
"Together, we will offer one of the most comprehensive high-performance interface IP solutions in the industry, leveraging our core strength in semiconductors, strong go-to-market advantage and global reach."
The transaction is expected to close before the end of the third quarter of this year. ®