This article is more than 1 year old
US gives Chinese smuggler 37 months in the slammer for selling knock-off Apple kit
Moved more than 40,000 fake iStuffs while on student visa
A Chinese citizen will be spending the next three-plus years as an involuntary guest of the US after he was convicted this week of smuggling tens of thousands of counterfeit Apple products into America.
Judge Kevin McNulty of the New Jersey US District Court sentenced 44 year-old Jianhua Li to 37 months in prison and one year supervised release after his February 2018 guilty plea on one count each of trafficking in counterfeit goods and conspiracy to traffic in counterfeit goods and labels.
Prosecutors say Li spent more than four and a half years masterminding a scheme to sneak in more than 40,000 tablets, phones, and accessories made to pass off as genuine Cupertino gear.
Li admitted to running two companies - Marthon Tech and Dream Digitals - while in the US on a student visa. As head of those companies he shipped both the fake hardware and the counterfeit labels for the gear into the US from China via Hong Kong.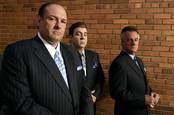 The Italian Jobs: Bloke thrown in the cooler for touting Apple knockoffs
READ MORE
The fake Apple gear, which prosecutors say was usually shipped separate from the labels to avoid customs getting suspicious, was then shipped by Li's company from China to Hong Kong, then to co-conspirators Andreina Becerra, Roberto Volpe, and Rosario LaMarca who sold off the fake gear and funneled the proceeds through accounts in the US and Italy to help cover their tracks.
A portion of the money was ultimately sent back to Li, who promptly moved it out of the US and back to Hong Kong and China.
"Proceeds were funneled back to conspirator accounts in Florida and New Jersey via structured cash deposits and then a portion was transferred to conspirators in Italy, further disguising the source of the funds," prosecutors said.
"Over $1.1m in sales proceeds were wired from US accounts into accounts Li controlled overseas."
Li is the last of the fourth defendants to be sentenced in the counterfeiting case. LaMarca was also sentenced 37 months back in 2017, while Volpe got 22 months and Becerra was able to avoid prison with three years' probation. ®