This article is more than 1 year old
Bit barn raising Arizona: Thirsty Microsoft mounts blazing saddle, plants 3 solar-powered server farms
What, under its actual name?
Microsoft has confirmed its long-rumoured plan of building massive data centres in Arizona. The company lifted the lid on three giant Sun-powered server farms in the state, shockingly all listed under its own name.
The software giant will use two sites in Goodyear and one in El Mirage to shovel cloud services into the western parts of the US. The servers will be fed solar energy from First Solar – namely the upcoming 150MW Sun Streams 2 facility in Maricopa County.
Microsoft already operates data centres in Arizona, but they are part of its Azure Government cloud and designed specifically for federal and state agencies, with additional provisions for storing and transmitting sensitive data in line with the requirements of Department of Defense Impact Level 5 (that's Secret, where Level 6 is, er, Top Secret).
Rumours about additional infrastructure projects in the state started flying back in 2018, after it emerged that Mister Softee spent around $105m on three parcels of land, all in the space of a month, including a 279-acre site near the Phoenix Goodyear Airport and a 151-acre site in El Mirage.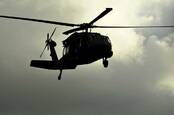 We reveal what's inside Microsoft's Azure Govt Secret regions... wait, is that a black helico–
READ MORE
In April, Microsoft confirmed the land it acquired was intended for data centre projects, but declined to provide the number of facilities, or any other details about their design.
Now, the company claims the upcoming bit barns will become some of the "greenest" it has ever built. To power the servers, it has negotiated a 20-year deal with First Solar – an Arizona-based manufacturer of photovoltaic panels that gradually branched out into running its own solar farms.
Microsoft reported that it contracted for nearly 1.5GW of renewable power to date.
Brian Janous, GM for energy and sustainability at Microsoft, said that by the end of 2019, 60 per cent of the company's data centres will be powered by renewables, and it planned to increase the number to 70 per cent by 2023.
"In Arizona, we're also pursuing LEED Gold certification which will help conserve additional resources including energy and water, generate less waste and support human health."
Another criticism usually levelled at data centres, besides their gargantuan energy appetites, is their water use – something that is especially important in a desert state like Arizona. Not a lot of data centre operators like to talk about their water, but Microsoft likes to think of itself as something of an exception.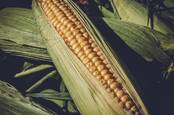 Somebody is working on a $600m data center in Lincoln, Nebraska, could rhyme with schmoogle
READ MORE
"As a company, we have begun implementing a water replenishment strategy where we will balance what our operations consume in water-stressed regions by 2030," Janous said.
"The advanced design of Microsoft's data centres means that our planned data centres will use zero water for cooling for more than half the year," he said, without detailing how much water the bit barns will actually use.
We have asked Microsoft for comment.
Somewhat surprisingly, solar power uses less water than other ways of generating electricity; Microsoft claimed it would save as much as 356 million litres of water per year, when compared to how much H2O would be spent generating the same amount of power with fossil fuels. ®