New British Army psyops unit fires rebrandogun, smoke clears to reveal... I'm sorry, Dave...
This mission is too important for me to allow you to jeopardise it
Logowatch The British Army has launched yet another social media 'n' psyops unit and its logo will look remarkably familiar to anyone who's watched 2001: A Space Odyssey – or Captain Scarlet.
6 (UK) Division is the new organisational home for the Army's "asymmetric edge", comprising all things "Intelligence, Counter-Intelligence, Information Operations, Electronic Warfare, Cyber and Unconventional Warfare".
Launched this morning, 6 Div is a rebranding of the formation formerly known as Force Troops Command, which covered a hotchpotch of Royal Signals, Intelligence Corps and other units, including the infamous 77 Brigade.
Lieutenant General Ivan Jones proudly declared: "6th Division focuses on Cyber, Electronic Warfare, Intelligence, Information Operations and unconventional warfare through niche capabilities such as the Specialised Infantry Battalions."
The new division is purely a rebranding exercise and will not result in an increase in manpower, equipment or "capabilities".
The Ministry of Defence added: "This change will be integrated within broader Defence, national and alliance efforts and enable the Field Army to operate and fight more effectively above and below the threshold of conflict."
Hello @Twitter

Nice to see you.#NotEverythingIsBlackAndWhite pic.twitter.com/AxC8rgSHkQ

— 6th (United Kingdom) Division (@6thUKDivision) August 1, 2019
This operates below and above the threshold of conflict, and in no way resembles Microsoft's hated Cortana search/surveillance voice assistant.
Force Troops Command's insignia was some kind of mythical sword-wielding beast on a blue and orange background. A reasonably warlike badge to wear in a, er, warzone.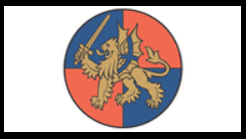 This does not operate below the threshold of conflict and therefore must be replaced with a ring.
6 Div's insignia looks a bit like murderous robot HAL9000 from the classic sci-fi film 2001: A Space Odyssey.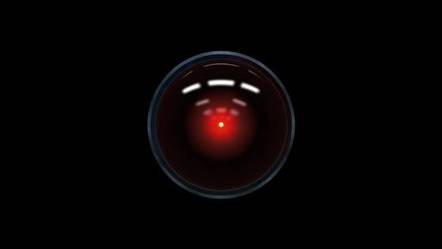 I'm sorry, Dave, I'm afraid I can't do that
Nonetheless, General Jones informed, or possibly threatened us, by saying: "The speed of change is moving at a remarkable rate and it will only get faster and more complex."
Alternatively, 6 Div's new insignia could resemble half a Mysteron, the twin-ringed, never-actually-present Martians from classic kids' telly puppet show Captain Scarlet.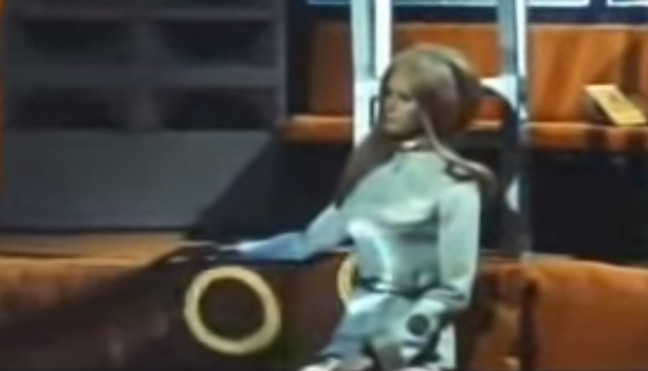 Even Martians can't resist copping an eyeful, it seems
There is no news on whether the new division has adopted Johnny Cash's "Ring of Fire" as its official marching tune. ®