Apple loses FaceTime patent appeal again. And again. And again. And again. And again... yes, it's the fifth time
Talk about an appealing patent, eh, VirnetX?
---
Apple has lost its fifth legal appeal against the holder of network protocol patents, VirnetX, inching the case forward one judgment at a time.
This time a US federal court agreed [PDF] with the Patent Trial and Appeal Board (PTAB) that two patents owned by VirnetX were in fact valid. It has previously – and repeatedly – been decided that Apple infringed those patents in its FaceTime video-conferencing and as a result has been ordered to pay VirnetX over $1bn in damages.
But since the case was first filed in 2010, Apple has adopted a legal strategy of stringing the case out for as long as humanly possible and has questioned and appealed every possible legal aspect, presumably in the hope that VirnetX goes out of business before it gets any money out of the computing giant.
Apple even moved the location of two of its stores a few miles and at huge cost in an effort to avoid being sued in a specific district of Texas that it perceived as patent-friendly.
In the larger reckoning this week's decision leaves the legal battle at VirnetX 8: Apple 2. The court in this case not only validated the patents (again) but refused to revisit one of the verdicts against Apple, one for $440m.
The decision pushed VirnetX's share price rocketing upwards (again) by 16 per cent. But then, as the full details of the decision and the complexity of the multi-faceted legal battle crept in, the share price fell again as it became clear that this latest decision wasn't a slam-dunk for VirnetX.
While the court said Apple was no longer able to challenge some of the patents because it has already lost a similar challenge in a different thread of its legal battle, it also said that the PTAB was right when it invalidated some of the other claims of the patents.
Huh?
Confused? That's what comes of a nearly decade-long legal fight with an endless bucket of resources to pay for lawyers.
In essence, Apple has fought the patents in two different ways: claiming that they aren't valid, and that it never infringed them anyway. It lost earlier trials on both points but appealed at every stage. When the courts decided that the patents were valid as they applied to the legal case in front of them, Apple then went through the patent system to try to invalidate them.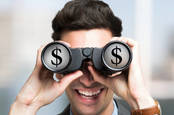 Qualcomm will take at least $4.5 billion from Apple after settling mammoth legal battle
READ MORE
As a result, we have ended up in a situation where courts are deciding on patent issues while a parallel case decides whether the patents themselves are valid. The decision today kills off some of those overlaps and basically says that some of the patents are valid and so, as a result, are the infringement awards against Apple.
But that's not the end of it. There are other patent claims that are not a part of those earlier trials but also impact Apple – and those patents are also challenged by Cisco. In this case and for those patents, VirnetX did not win – which means Apple has more legroom to stretch the case out even longer by lodging more appeals.
The more concise version of all this: VirnetX is almost definitely going to get $440m from Apple, but it might not get the other $596m. The winner is, again, VirnetX but the case isn't over yet.
"We are extremely pleased with the Federal Court's decisions, which vindicate many of VirnetX's positions before both the Patent Board and the district court," said the company's CEO in a statement.
Apple has refused to comment but it's fair to say that any response could be summed up in the phrase: we'll see you in court. Again. ®