This article is more than 1 year old
Choc-a-block: AWS sues sales exec for legging it to Google Cloud. Yup, another bitter battle over non-compete clauses
Amazon demands restraining order preventing bod from jumping ship to Chocolate Factory
Amazon is suing a former AWS sales exec in the US after he suddenly jumped ship to rival Google Cloud, contrary to the non-compete clause in his contract.
Philip Moyer, who lives in Pennsylvania, joined Amazon Web Services in 2017, and signed, in the tech giant's home state of Washington, an agreement to not work for a competitor for at least 18 months after leaving the biz. In May this year, though, Moyer told his bosses he was quitting for a sales gig at AWS's arch-rival Google Cloud Platform.
Late last month, Amazon sued Moyer in a King County court in Washington state, alleging the salesman broke that aforementioned non-compete agreement. The multibillion-dollar operation is seeking a restraining order to prevent Moyer from joining Google Cloud, and a ban on him hiring anyone from Amazon for the next 12 months.
To hear Amazon tell it, when Moyer was hired by the Jeff-Bezos-run titan, he was dropped into the thick of Amazon's confidential planning about its upcoming AWS services and strategies as far into the future as 2020, as well as learning of the specific needs and secret goings-on of some key AWS customers.
As such, Moyer's employment contract contained a non-compete clause – these are legal in Washington state – in which he promised he would not take a job that put him in direct competition with the organization for no less than 18 months after leaving AWS.
Amazon contends that it would have been fine with Moyer going to the Chocolate Factory so long as he stayed out of their cloud business for the 18 months of the non-compete term. When Google could not guarantee that, however, Amazon said it had no choice but to call in the lawyers.
"Google has refused Amazon's request that it place Moyer in a position where he cannot use AWS confidential and proprietary information on behalf of Google," the lawsuit reads.
"As a result, Amazon has been forced to request this Court's assistance in obtaining Moyer's compliance with his contractual obligations and any damages it has suffered as a result of his violation."
A spokesperson for Google declined to comment on pending litigation.
The case once again puts the spotlight on the use of non-compete agreements in the tech world. Such clauses are forbidden by law in many US states, including California, as they are seen as unfairly limiting the right to work. For what it is worth, these agreements are generally enforceable in Pennsylvania, within limits, though that is moot in this case: the lawsuit is being brought in Washington state.
It is, also, we note, not the first time Amazon has sued one of its former workers for taking a job at Google Cloud.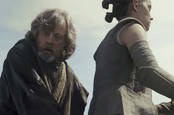 This is not the cloud you're looking for.... Oracle's JEDI mind tricks work as Trump forces $10bn IT project to drop out of warp
READ MORE
Corey Quinn, a cloud industry economist, noted this week that while Amazon's "abusive" non-compete clause may be legal in Washington state, the reasoning behind it doesn't really hold up when you note that Amazon has no problem doing business and employing sales staff in California and other states where it cannot enforce non-compete deals.
"This argument, of course, ignores the fact that confidentiality agreements in employment agreements are fully enforceable in every US state (whether or not the information in question qualifies as a trade secret a la the formula to Coke) and don't have the additional negative effect of preventing people from earning a living," Quinn said.
"When a company chooses to use a non-compete, it's not about protecting their top-secret strategy — in this case 'build a lot of things that customers like and sell them as services' — it's about control."
In other words, these clauses are mechanisms Amazon can use, wherever possible, to keep the talent pool shallow for its rivals. ®
Hat tip to GeekWire for obtaining and first reporting Amazon's complaint.