This article is more than 1 year old
Amazon Web Services doubled its footprint in the UK and will only get bigger, reckon analysts
Capita retains software and IT services top spot... for now
Amazon Web Services has nearly doubled its footprint in the UK market, turning over £850m last year, according to an analysis by TechMarketView.
The comprehensive research ranks the largest suppliers of software and IT services (SITS) in the UK market between April 2018 and 31 March 2019.
AWS holds substantial market share in public cloud, with the analyst ranking it the fourth largest infrastructure services provider. For the first time, AWS is joined by Microsoft Azure in the Infrastructure Services ranking, which is smaller (£340m) but growing faster (+66 per cent), said TechMarketView.
"The presence of these two players in a market that was once dominated by traditional outsourcing firms is telling, and illustrates the degree to which the market has shifted," the analysts said. "The use of AWS in the public sector, for example, has been growing rapidly, with customers including the Ministry of Justice, DVLA, and the NHS."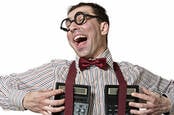 UK taxman spent six times more with AWS last year than cloud firm paid in corporation tax
READ MORE
The Department for Work and Pensions and HMRC also use the tax-efficient titan.
The analyst firm told us: "While growth is certainly slowing as AWS gains in size, it continues to defy logic with such rates. Furthermore, indications in the market (e.g. buyer appetite, activities by partners) suggest there remains significant headroom for it to sustain market penetration. However, it's not just about the top line; AWS has become a very reliable – and very significant – contributor to Amazon's profit line."
Last year, the government's tech advisor, Liam Maxwell, left Whitehall to become director of government transformation at AWS. Earlier this year, he was followed by Alex Holmes, former deputy director of cybersecurity at the Department for Digital, Culture, Media and Sport.
Private-sector businesses are also signing up to the cloudy giant, with Barclays having recently shifted to AWS. The Treasury Select Committee recently heard concerns that the banking sector is increasingly relying on the public cloud services of the three largest players (AWS, Microsoft, Google).
TechMarketView said it "fully expects" AWS to move further up the rankings table next year.
"Amazon's Bias for Action principle and ambition in EMEA have driven growth in a market that remains highly receptive. But let's not forget its essential partner ecosystem – which continues to expand and deepen its capabilities in AWS. This army of providers, big and small, is helping AWS with its reach into industries and to drive cloud-based innovation in the market."
Meanwhile, everyone's favourite outsourcer, Capita, retained its position as the largest SITS supplier to the UK market. However, its revenues fell 7.5 per cent to £3.14bn.
Capita is currently undergoing a "transformation" strategy after its new chief executive Jonathan Lewis said the company's structure was "too complex" and "driven by a short-term focus" as well as lacking "operational discipline and financial flexibility". In its half-year results posted last week, the company reported a fall in revenue of 6.3 per cent to £1.85bn in its half-year results to June, and a drop in profit before tax of 3.6 per cent to £31.2m.
Commenting on Capita's ranking, TechMarketView said: "During the year, gains from new and extended contracts were outweighed by contract losses and scope and volume changes in government Services, Customer Management and Specialist Services, while there was also a decline in transactional revenue in People Solutions and IT & Networks.
"Whilst progress is clearly being made in a number of areas and some of the problems facing the business such as weak conditions in core markets remain clearly outside its control, investors are still to be convinced with the share price still stubbornly subdued."
It noted Capita is still at least 14 per cent bigger than its nearest competitor "and now leads the chasing pack by 'just' £392m down from a gap of £697m the year previous".
The worst performers in the Top 10 SITS rankings were DXC and Fujitsu, which declined by 8.2 per cent (£2.36bn) and 7.8 per cent (£1.3bn), slipping to fifth and ninth place respectively. "A shrinking outsourcing market will continue to negatively impact the top lines of both firms," TechMarketView said. ®