This article is more than 1 year old
PIN the blame on us, says Monzo in mondo security blunder: Bank card codes stored in log files as plain text
Why bother go for databases when insecure log files appears to be where all the data is at
Trendy online-only Brit bank Monzo is telling hundreds of thousands of its customers to pick a new PIN – after it discovered it was storing their codes effectively as plain-text in log files.
As a result, 480,000 folks, a fifth of the bank's customers, now have to go to a cash machine, and reset their PINs.
The bank said the numbers, normally tightly secured with extremely limited access, had accidentally been kept in a log file. The content of those logs were accessible to roughly 100 Monzo engineers who normally would not have the clearance nor any need to see customer PINs.
The PINs were logged for punters who had used the "card number reminder" and "cancel a standing order" features. Technically speaking, the log files were apparently encrypted – most likely encrypted at rest – however, scores of engineers had the ability to unlock and view the log files and the PINs inside, so effectively, they were stored as plain text for staff.
To hear Monzo tell it, the misconfigured logs, along with the PINs, were discovered on Friday evening. By Saturday morning, the UK bank updated its mobile app so that no new PINs were sent to the log collector. On Monday, the last of the logged data had been deleted.
"No one outside Monzo had access to these PINs," Monzo said in its attempt to reassure customers.
"We've checked all the accounts that have been affected by this bug thoroughly, and confirmed the information hasn't been used to commit fraud."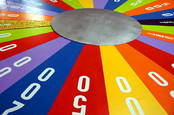 Let's spin Facebook's Wheel of Misfortune! Clack-clack-clack... clack... You've won '100s of millions of passwords stored in plaintext'
READ MORE
Monzo says anyone whose PIN was exposed in the logs will be given a message instructing them to change their codes. To do that, the customer will need to go to a cash machine (app-happy Monzo has no brick-and-mortar branches) and select a new number via the PIN Services menu.
While Monzo maintains that nobody outside of the bank was able to see the codes, it would not be a bad idea to keep an eye on your account activity in case anything suspicious is spotted.
Additionally, everyone with an account at the bank is being advised to update their Android and iOS apps to make sure they have the latest versions, via which PINs are no longer fed into the log files.
The blunder is a setback for the upstart UK banking service, but fortunately for Monzo it happened to come along in the wake of a much bigger banking privacy foul-up. With Capital One now facing lawsuits and the possibility of Congressional hearings for its mishandling of records on 106 million people, a few mishandled PINs won't get much play in the news cycle. ®