This article is more than 1 year old
Judge rules Oracle didn't have to listen to its Euro Works Council over support biz layoffs
EU-mandated worker rep group took Big Red to court, lost, appealed, lost again
Oracle's EU-area employee rep council has lost its legal battle to force the American company to pay attention to it after Big Red sacked several hundred people and offshored their jobs to Romania.
In a judgment delivered last Friday afternoon, the UK Employment Appeal Tribunal ruled (PDF) that Oracle's "European Works Council", a product of EU directives and regulations, didn't have to be formally consulted before P45s were posted to the company's continental workforce.
The redundancies and offshoring of jobs was first revealed by The Register in 2017. Insiders told us at the time that the company's hardware support operations in Britain, Germany, France and Italy were being wound down and transferred to Romania, with the night shift being covered by workers in India. A total of 380 staff were set to be hit by the move.
"Provided that the employer has given a European Works Council the necessary information on its proposals and engaged in consultation it is not required to wait for an opinion from the EWC before taking and implementing its decision," said judge Mrs Justice Slade.
The case hinged around an EU directive (the Transnational Information and Consultation Directive, 94/45/EC) stating that European Works Councils must be consulted when employers want to do things like implement large-scale redundancies. European Works Councils are organisms that coordinate employee representation across countries within large companies (of more than 1,000 staff), when their operations are based in two or more EU member states.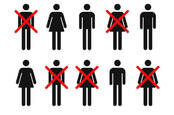 Oracle to shutter most Euro hardware support teams
READ MORE
When Oracle decided to shutter most of its European Systems Remote Support (SRS) business and shift it to Romania and India, it emailed staff to tell them of its plans in late 2016. A few months later, it also mentioned this during what Mrs Justice Slade's judgment described as the "annual meeting" between Oracle and its EWC. By the time of a conference call in late March 2017, Oracle had already sacked a bunch of SRS staff from Sweden, Ireland, the Czech Republic, Finland and Turkey.
The EWC said it asked some questions of Oracle, to which Big Red did not reply, and then it dug its heels in. In a complaint filed to Britain's Central Arbitration Committee, the EWC said EU law meant it had to deliver a formal opinion before Oracle could go ahead with its planned layoffs.
Oracle fought the case and won. The EWC appealed, this time with the benefit of lawyers in court – and lost again.
A blog post from the EU Trade Union Institute gives some more information about the original Central Arbitration Committee ruling from February 2018. It appears the brothers are not impressed with the British ruling because, from their perspective, it allows big employers to effectively ignore EU-mandated trade unions when sacking large numbers of staff.
Oracle's SRS division is now a distant memory in parts of western and central Europe. ®