Sony, Fujifilm storage patent lawsuit is all taped up: Better LTO-8 than never, right?
Reely good news for cold storage fans
---
Fujifilm and Sony have buried the hatchet over a patent dispute that crippled the global supply of LTO-8 tape media.
The pair agreed to dismiss their patent dispute case in a US Court of Appeals for the Federal Circuit late last week [PDF].
Although neither side are talking in public, the LTO Program Technology Provider Companies (TPCs) – HPE, IBM and Quantum – jointly announced that Fujifilm and Sony both plan to produce LTO-8 media once again, suggesting the two tape media makers have agreed a global patent cross-licensing deal.
The TPCs are licensees of LTO-8 technology, and they will officially certify media made by Sony and Fujifilm, the only makers of the '8 storage medium in the village. Global LTO-8 tape media availability is anticipated in the fourth 2019 quarter.
That means customers will get full access to LTO-8 media and its 12TB raw capacity (up to 30TB compressed). Until now they have had to make do with 6TB LTO-7 technology tape, possibly formatted to 9TB via an M8 formatting step in an LTO-8 drive.
Neither Fujifilm nor Sony said anything about their dispute being over. The two tape media manufacturers had been at each other's legal throats with a flurry of IP lawsuits and US LTO-8 media import bans. This stopped the supply of LTO-8 tape media, rendering LTO-8 tape technology useless.
A source in a Middle East distribution business told us back in May: "We have been trying for a while to order regular LTO8 tapes but couldn't get any. We have been told there should be tapes around June or July. And we know that it's something which almost every vendor in the market is suffering from - since our customers can't get any tape from anyone else."
An anodyne statement of approval was issued by a Quantum senior director, Eric Bassier: "We are pleased to have two licensees for tape solutions allowing us to deliver more product to market, and enabling us to once again provide tape technology solutions, including LTO generation 8, to our partners and end-users."
Nathan Thompson, founder and CEO of tape systems vendor Spectra Logic, told us by mail: "The IP lawsuits between Sony and Fujifilm have been entirely resolved, globally. Since neither company was producing LTO-8 recently, the TPC will carefully validate both companies products before enabling sales."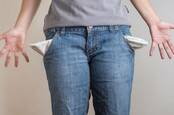 LTO-8 tape media patent lawsuit cripples supply as Sony and Fujifilm face off in court
READ MORE
He added: "I don't know all of the details, but know that both companies were under a lot of pressure from the TPC, end users and market participants like Spectra to resolve the lawsuits. It is my understanding that there is cross licensing on LTO-7, 8 and 9 technologies."
And: "Spectra is very pleased with the outcome."
It will take months to fulfil backlogged LTO-8 tape media orders so customers could wait until some time next year to get their cartridges. The succeeding LTO-9 format, with doubled LTO-8 capacity at 24TB raw, is due to arrive in 2020.
Frustrated customers may decide to jump the LTO-8 generation and go straight to LTO-9.
LTO-7 media formatted as type M in LTO-8 drives - the stopgap many users had been making do with - will not be readable by LTO-9 drives, adding to the complexity for tape-loving organisations.
Fujifilm, Sony, and the LTO-8 consortium have been asked for comment. ®