It's not the summer holidays without an IT cock-up causing a major delay at UK airports, once again courtesy of British Airways.
Folk travelling with the airline are having problems checking in online at London's lynchpin airports, which is affecting travel across the UK, including shorthaul flights to other UK airports.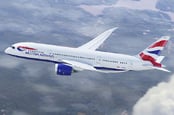 British Airways' latest Total Inability To Support Upwardness of Planes* caused by Amadeus system outage
READ MORE
The issue was caused by problems with two separate systems – one dealing with online check-in, the other with flight departures.
In a statement, BA said: "We are very sorry to our customers for the disruption to their travel plans.
"We are working as quickly as possible to resolve a systems issue which has resulted in some short-haul cancellations and delays from London airports.
"A number of flights continue to operate but we are advising customers to check ba.com for the latest flight information before coming to the airport, and to le​ave additional time.
"We are offering customers booked on short-haul services departing from Heathrow, Gatwick and London City today, the opportunity to rebook to another day."
Naturally, holidaymakers took to Twitter to complain.
@British_Airways Hi, en route to our wedding and still stuck on Newcastle Tarmac. We connect at Heathrow to Venice. Any updates would be greatly appreciated!

— Alex Brayson (@alex_brayson) August 7, 2019
@British_Airways IT meltdown (again). Sat on tarmac at LHW, already missed my connection screwing up months of planning and wasted £'000s. When I do arrive, I will have to just fly home again.
BA is a complete catastrophe & I will never fly with them again.

— Stuart Jackson (@StuJackz) August 7, 2019
@British_Airways Flight cancelled when checking in, IT problems apparently. Very busy to rebook. Not ideal with a 1 year old... pic.twitter.com/WQLgoNfwWH

— Jamie Boswell (@mcboz) August 7, 2019
In July last year, The Register revealed that the British Airways IT system failure that grounded flights around the world was caused by an outage at third-party travel tech supplier Amadeus.
It has not been a great summer for the airline so far. Last month, the UK Information Commissioner's Office warned British Airways it faces a whopping £183.39m fine following the theft of customer records from its website and mobile app servers. ®
* Total Inability to Seat U on Planes