This article is more than 1 year old
When the chips are down, buy a software biz: Broadcom snaffles Symantec for $10.7bn
Legacy security outfit to vanish into the 'rightsizing' grinder
Broadcom has swallowed Symantec for a bargain-bin price of $10.7bn (£8.82bn) in cash, boosting the chip maker's enterprise security clout.
Word of Broadcom's intentions first surfaced in early July as the firm sought to broaden its software portfolio.
The deal looked good to go for $15.5bn until negotiations faltered when Symantec insisted on nothing less than $28 a share – which turned out to be too dear for Broadcom after due dil.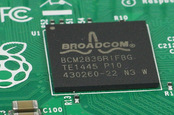 Chip flinger Broadcom says its software unit's doing great. Wait, what?
READ MORE
Symantec's stock price immediately plummeted while Broadcom was rewarded with a small uptick, reflecting Symantec's "damaged goods" reputation with the market.
But it appears the pair have buried the hatchet, yesterday announcing an agreement with almost $5bn knocked off the original price.
Broadcom reckons the deal is the next logical step following its purchase of Brocade and CA in 2017 and 2018 as it moves to a broader infrastructure technology role rather than processors, network controllers and Wi-Fi chips.
President and CEO Hock Tan said in a statement: "Symantec's enterprise security business is recognized as an established leader in the growing enterprise security space and has developed some of the world's most powerful defense solutions that protect against today's evolving threat landscape and secure data from endpoint to cloud. We look forward to expanding our footprint of mission critical infrastructure software."
The company believes the deal will bring with it $2bn in sustainable revenues and generate $1bn of "run-rate cost synergies" within 12 months.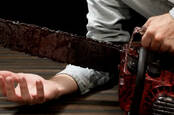 Bloodbath as Broadcom slashes through CA Technologies personnel
READ MORE
The investor presentation won't be music to employee's ears, and included noises about "rightsizing Symantec's enterprise security cost structure", including "rationalizing" the sales force. It will also focus research and development on "higher return in investment" areas including endpoint security, web security and data loss prevention services.
Broadcom sees Symantec as providing the missing parts of its enterprise security portfolio – with CA, snapped up in July last year, providing identity and access management.
After the merger, Broadcom reckons software will provide 29 per cent of its revenues, versus 71 per cent from chips.
For investors, Broadcom expects to continue handing back 50 per cent of free cash in dividends but will spend any excess on paying down debt rather than repurchasing stock.
The deal is subject to the usual regulatory hurdles in the US, Japan and the European Union, but otherwise is expected to close in the first quarter of Broadcom's 2020 financial year. ®