Hey dudes, we need to start living together in Harmony: Huawei puffs up new distributed OS
Not quite an Android replacement then?
Huawei has pulled the sheets off HarmonyOS – a microkernel-based operating system initially aimed at smart TVs, wearables and in-vehicle devices.
Chinese media, meanwhile, claims that Huawei plans on stuffing the OS in a phone due to launch later this year. Anonymous sources told Global Times that the phones will be priced at around $288 for low and medium-end markets and will ship in their millions, along with the Huawei Mate 30 series, in the fourth quarter. There are also reports that part of the OS testing was its interoperability with Android apps.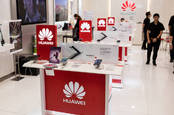 Can't do it the US way? Then we'll do it Huawei – and roll our own mobile operating system
READ MORE
Huawei's UK PR was unable to provide any details on licensing or availability.
The OS, also known as Hongmeng, has been compared to Google's Fuchsia – which is also microkernel-based – and promises developers the ability to write once, run anywhere. Stop us if you've heard this one before.
Speaking today at the Huawei Developer Conference in Songshan Lake, China, CEO Richard Yu spoke of a multi-device IDE, multi-language unified compilation, and a distributed architecture kit.
The firm said HarmonyOS would support "both drag-and-drop control and preview-oriented visual programming" and that the multi-device IDE would allow app devs to code once and deploy across multiple devices.
The release avoided any mention of mobile phones, but does tout availability on smartscreen products later this year followed by wearables and car head units over the next three.
In the meantime, Huawei has pledged to win over developers with an open-source foundation and community to deepen relationships with coders.
It promised an integrated development environment and claimed its ARK Compiler "is the first static compiler that can perform on par with Android's virtual machine, enabling developers to compile a broad range of advanced languages into machine code in a single, unified environment".
Are you scared, Google/Trump?
For now, says Huawei, Harmony OS is aimed at IoT and other devices, while the press release and leaks seem aimed at strengthening Huawei and Google's hand in negotiations with flossy-haired American president Donald Trump.
The prez seemingly indicated in early July that the ban would soon be lifted amid talks to end the ongoing trade war between the US and China, but the US Commerce department almost immediately disabused onlookers of that notion, so there's still everything to play for.
A Huawei spokesperson emitted this quote: "For the sake of the Android system, of which Huawei has been a long and ardent participant, HarmonyOS will not be used on Huawei smartphones for the time being."
Google, for its part, is reportedly "concerned" about having competition what a Huawei mobile OS (described by sources who listened into convos between the Trump administration and Google as a "modified version of Android") would look like. Those loquacious individuals told the FT in June that HongMeng, described by the squealers as "hybrid Android" with "more bugs in it", would put Huawei phones "more at risk of being hacked, not least by China".
Huawei has previously said that its own work on an alternative mobile OS has been under way since 2012, when the US first began to probe Huawei and fellow Chinese firm ZTE.
Trump's ban on US firms working with named Chinese tech companies, including Huawei, is currently suspended until 19 August and it remains unclear what Trump will do next.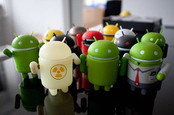 Huawei taps ex-Nokia devs for 'secret phone OS project'
READ MORE
While Huawei has reportedly stockpiled chips and other components it needs from US firms, it also relies on Google's Android operating system, access to security updates and other services and applications.
The Chinese firm, meanwhile, promised its distributed architecture and virtual bus technology would make developing applications to run on different devices far easier.
It claimed: "HarmonyOS will address underperformance challenges with a Deterministic Latency Engine and high-performance Inter Process Communication (IPC). The Deterministic Latency Engine sets task execution priorities and time limits for scheduling in advance. Resources will gravitate toward tasks with higher priorities, reducing the response latency of apps by 25.7 per cent."
Huawei said the microkernel design is inherently more secure and its use of formal verification improves security even more. ®