This article is more than 1 year old
Just one in five UK constituencies receive 4G from all four mobile operators – research
National roaming still not a thing
Only 20 per cent of UK parliamentary constituencies receive full 4G coverage from all four mobile operators, according to research by consumer charity Which?
An analysis of 650 areas found the worst affected spots were rural Scotland and Wales.
The most poorly served city-based constituencies were Rochford and Southend East in Essex, South West Devon, and Romsey and Southampton North in Hampshire. Each of these constituencies had less than 80 per cent coverage with all four operators.
Which? did not provide any more detail about the research or reveal its methodology, although said it was based on an analysis of Ofcom data.
According to the regulator, as of January 2019 (PDF) 78 per cent of the UK's geographic area is now covered by all four operators for calls, up eight percentage points from June 2017
EE has the most coverage, currently at 90 per cent, with plans to increase that to 95 per cent by 2020.
Sam Barker, senior analyst with Juniper Research, said it was not surprising that most regions did not have 100 per per cent coverage from all four providers.
He said: "A couple of years ago Ofcom was trying to get operators on board for a national roaming agreement but that has fallen by the wayside... It's something operators tend to prefer to go alone on, as their coverage is used as a selling point."
However, he said base station sharing agreements may become more common, particularly in rural areas where cost efficiencies make it more attractive.
Operators have been in discussion about a "shared rural network", which would collate 4G resources together so that all operators can use and share the same signal in poorly served areas.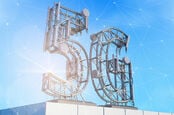 A bunch of also-RAN: Vodafone and O2 cosy up to share '5G-active' gear
READ MORE
But Barker noted there is still an appetite to improve and expand 4G services, despite 5G plans getting a lot of attention. He said operators will prioritise under-served urban areas, then major road networks, and after that will look at rural areas.
However, Which? has called on the government to mandate a 95 per cent coverage target by all four operators.
Caroline Normand, director of advocacy at Which?, said: "Millions of people are finding it difficult to get a reliable mobile connection and risk missing out on digital services we increasingly rely on – such as online banking, maps and NHS information – while some even struggle to receive important calls and messages.
"To tackle this unacceptable and widening digital divide, the government must act now to connect the UK with truly comprehensive mobile and broadband by swiftly putting in place a plan to give communities the infrastructure they need." ®