Green search engine Ecosia thinks Google's Android auction stinks, gives bid a hard pass
'It should be up to Android users which search engine they use, and absolutely not up to Google'
Tree-planting search engine Ecosia has said no thanks to the Android search choice screen Google was forced to offer users as part of a European Commission settlement.
Earlier this month, Google said interested parties could send in a sealed bid to access the choice screen displayed when new Android mobile phones are first switched on. Access will be divided up by country and winning the auction gives three search engines access for one year. If chosen from the list, that search provider will become default instead of Google.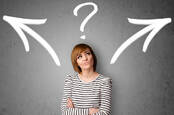 Google to offer users a choice of default search engine on Android in the EU – but it's pay to play
READ MORE
This follows a €4.3bn fine imposed by the commission, which found Google guilty of abusing its monopoly in mobile operating systems to illegally favour its other services. Google is still appealing that fine.
Ecosia, which donates 80 per cent or more of its surplus income to conservation causes, described the process as unethical and called on Google to let users freely choose a search engine rather than auctioning off access to the highest bidder.
CEO Christian Kroll said: "We're deeply disappointed that Google has decided to exploit its dominant market position in this way. Instead of giving wide and fair access, Google have chosen to give discrimination a different form and make everyone else but themselves pay, which isn't something we can accept.
"We use our revenue to plant trees in areas affected by deforestation or desertification, not to get into expensive and unnecessary bidding wars with other search engines. We will be discussing our options with the EU Commission – it should be up to Android users which search engine they use, and absolutely not up to Google."
Ecosia outlined three reasons for rejecting Google's offer.
Firstly, it considers the auction process an insult to the agreement reached with the European Commission and does not offer equality before the law.
Secondly, Ecosia believes the auction unfairly favours for-profit search providers in comparison to those focused on privacy or specific causes like raising money for charity or the environment.
Thirdly, Ecosia thinks Google's choice screen artificially creates scarcity where there is none. By limiting consumer access, it will make it harder for new entrants in the search space to build market share.
Another criticism of the process is that it excludes specialist search engines – only general purpose services are permitted to apply.
Ecosia, which relies on Bing for back-end search functions, claims it can plant a tree for every 45 searches carried out and has already planted 62 million.
Google's remedy looks very similar to how Microsoft offered easier access to other browsers instead of Internet Explorer when it was found guilty of abusing its monopoly in operating systems to favour its own products in another area.
Search providers have until the 13 September to get their bids in and winners will be announced 31 October.
The Reg has asked Google for comment. ®