Samsung exploited Apple's iPhone channel inventory glut and the continued political campaign against Huawei to sell more than 18.3 million smartphones into European retailers and distributors in Q2.
This equated to shipment growth of 19.62 per cent, handing Sammy a 40.6 per cent share of the spoils in a total market that was flat at 45.1 million units – and one in which the majority of the biggest sellers declined.
"Samsung obviously had enough of losing share in Europe," said Ben Stanton, senior analyst at Canalys, which compiled the data. "For years, a focus on operating profit has stifled its product strategy. But this year, the shackles are off, and winning back market share is its clear priority.
"A lack of brand loyalty among users of low-end and mid-range Android smartphones, which has blighted Samsung for so long, has become the catalyst for its best performance in years.
"Europe keeps its reputation as one of the most brand-volatile smartphone markets in the world, rife with danger, but also opportunity."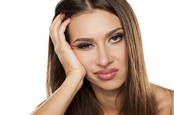 And we're back live with the state of the smartphone market in 2019. Any hope? Yeah, nah
READ MORE
Four models in the A Series – the Galaxy A10, A20e, A40 and A50 – accounted for more than 12 million units, which on its own is a magnitude greater than any other rival could muster in Europe in the three months.
Stanton said Samsung's lift was not solely down to its device strategy, claiming it was "quick to capitalise on Huawei's US Entity List problems, working behind the scenes to position itself as a stable alternative in conversations with important retailers and operators".
US President Trump slapped an effective ban on US tech suppliers selling to Huawei in May, though he gave them a 90-day reprieve, which is up this month. One implication is that Huawei's new phones will not get access to the latest Android OS updates or Google's other services, including Google Play. Huawei has instead decided to go its own way.
This action by the US government has clearly started to derail demand for Huawei's phones in Europe, denting its ambitions to become the world's most-bought smartphone by the end of 2020.
In Q2, Huawei sales dropped 16 per cent in the region to 8.5 million, taking its market share to a relatively paltry 18.8 per cent. This, however, was a figure that Apple could only dream of: Tim Cook's lot reported sales of 6.4 million, down 17 per cent and continuing the theme that began in anger in its Q1.
Apple was caught holding too much inventory back in January after disappointing sales fell short of forecasts. Price cuts helped to move some stock, but not to the point that distributors and retailers are comfortable placing larger Q2 orders than a year ago.
Cook previously blamed sluggish demand in China and consumers holding onto their devices for longer. He claimed the battery replacement programme deployed by Apple hadn't helped ease new gadgets out the door either. This is going to be an annus horribilis for Apple's iPhone and, if Gartner is to be believed, the whole smartphone sector.
As for the remaining two biggest phone floggers in Europe, Xiaomi sold 4.3 million units, up 48 per cent, and HMD Global shipped 1.2 million of its smartphones to the channel, down 18 per cent.
This quarter truly belonged to Samsung. ®