Cisco has laid off 500 programmers in its home state of California amid disappointing financial results and a sagging share price.
The cuts were disclosed in paperwork filed this month to the US state's Employment Development Department – a legal requirement for companies over a certain size getting rid of employees – and show that Cisco shed 397 jobs at its corporate headquarters in San Jose, and another 91 at its satellite office in nearby Milpitas, at the end of July. The layoffs are permanent, the filing [PDF] states.
The telecoms equipment giant employs roughly 15,000 employees in the San Francisco Bay Area alone, and roughly 75,000 worldwide, so these layoffs are not huge in percentage terms. It is a sign the business is shaking up internally. Many of the jobs going this time are understood to be software engineers, and it appears they are pretty much already out the door.
The news also comes as Cisco emitted disappointing fourth-quarter and full-year financial results that helped push its share price down more than eight per cent today to $46.34, down 20 per cent from its year-to-date high of $58.26.
For the calendar second quarter, revenues were up five per cent to $13.4bn, beating estimates, though net income was down 42 per cent from a year ago, thanks to a huge $900m tax charge. For the full financial year – the 12 months to the end of July 2019 – sales was also up five per cent to $51.9bn, and net income was up seven per cent to $11.6bn.
But that's not primarily what the market was reacting to. Instead it was Cisco CEO Chuck Robbins noting that it sees a pretty dismal start to his fiscal 2020, with an estimated growth of just zero to two per cent. And that is in large part thanks to Cisco being frozen out the massive and expanding Chinese market.
Frozen
The manufacturer has been "uninvited" and frozen out of bidding for deals with telcos in the country, Robbins revealed. That is in large part thanks to the trade war being pushed by the Trump administration as well as its aggressive attacks – and even bans – on Chinese telecoms companies, including Huawei.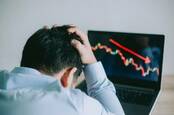 Cisc-o-no! 'We're being uninvited to bid' on China deals admits CEO as Middle Kingdom snub freaks out investors
READ MORE
"For years we have sold infrastructure to the large carriers in China, and for years that has been declining," Robbins told analysts on a conference call. "This was a much faster decline of what we candidly expected." He went on: "We're being uninvited to bid. We're not being allowed to even participate anymore."
Cisco sought to paint the layoffs as part of its corporate restructuring efforts. "Over the last few years, we have been transforming Cisco and driving innovation to deliver even greater value to our customers and partners," a spokesperson told El Reg on Thursday.
"It's important that we make decisions to continually ensure that our investments and resources are aligned with strategic growth areas of the business and customer demands. As we realign some of our teams, we are working closely with impacted employees to match them where possible with the wide variety of roles currently open across Cisco."
They then provided your humble vulture a link to 1,900 positions the biz currently has open. Thanks for that, we're flattered, though we'll stick to the sarcasm and leave the network jiggering to the smarty pants. ®