Having failed to grasp the lesson of Microsoft's annoying animated Office assistant, Clippy – humans hate being hectored by software – Google has empowered its Assistant software to remind people to do things at the behest of another.
On Thursday, the Chocolate Factory declared that it has created Assignable Reminders, which might also be described as deliverable, delegable to-do messages. Glenn Wilson, group product manager for Google Assistant, suggests this capability can "help families and housemates better collaborate and stay organized while at home or on the go."
It might equally well usher in a new era of passive-aggressive browbeating. In fact, that's highly likely.
Wilson describes how people who have embraced software-as-a-servant can now create Google Assistant-relayed reminders that partners, roommates or family members to perform errands, pay bills, or exercise pets. And he adds that those enamored of Assistant's assistance may choose simply to send kind words, because affirmations voiced by machine can really make one's day.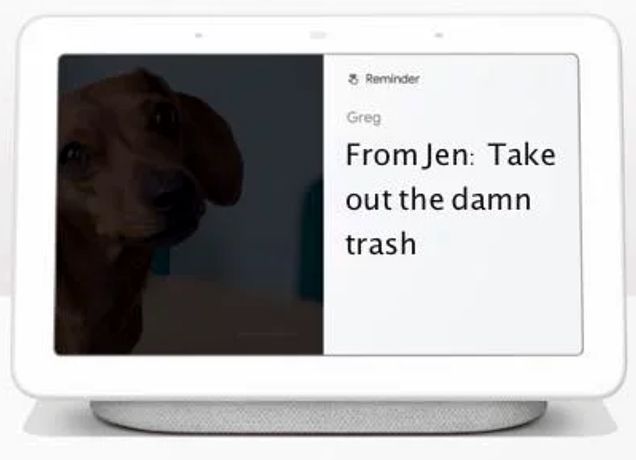 If you've ever felt gratified to find your name atop a mail merge message or been heartened by the thoughtfulness of a Gmail Smart Reply, you know the feeling.
The system works something like this: "To assign a reminder, ask your Assistant, 'Hey Google, remind Greg to take out the trash at 8pm,'" Wilson explains in a blog post.
"Greg will get a notification on both his Assistant-enabled Smart Display, speaker and phone when the reminder is created, so that it's on his radar. Greg will get notified again at the exact time you asked your Assistant to remind him. You can even quickly see which reminders you've assigned to Greg, simply by saying, 'Hey Google, what are my reminders for Greg?'"
It's one thing to get a direct message from a significant other, housemate or parent; it's quite another to have Google Assistant act as an intermediary, to hear Google's software agent call you out for your inaction over its connected speaker the moment it detects your presence.
The fact that these reminders can be triggered by location has obvious utility, you may find the eagerness of tech companies to track location data just a bit off-putting. All you have to do is include a location that Google's clever code can identify, like "Hey Google, remind Greg to use a credit card that doesn't alert Jen to his affair by sending her an excessive spending notification when he settles his bill at the Hyatt."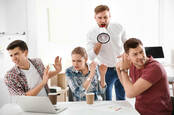 In the living room, can Google Home hear you SCREAM? Well, that's what you'll need to do
READ MORE
Google has at least built in some controls to limit the reach of its busybody agent. Assistant users will only be able to send reminders to people in their Google family group or people who have accounts linked to the same Smart Display or speaker and who are both Voice Matched and listed in the initiator's Google Contacts database.
Parents looking to induct their children into this brave new world of communication can create accounts for those under 13 using its Family Link app and then associate their Google Account and voice to Google Home.
Reminders are slated to show up in the coming weeks in English, for Assistant-enabled phones, speakers and Smart Displays in the US, UK and Australia, and for the Google Nest Hub Max when/if it shows up in the fall.
At least Google has anticipated that some people may want to opt-out: In conjunction with the arrival of Assignable Reminders, Assistant Settings will gain a gag control option. ®
Similar topics