Ohio state's top legal eagle just made it harder for the FBI, ICE, cops to snoop around its DMV DB for people's faces
Reminder: They're not allowed to do that without permission
---
The Attorney General of Ohio has banned cops and the Feds from accessing the US state's database of drivers' license plates and faces until the officers and g-men receive adequate privacy compliance training.
"I share the privacy and civil-liberty concerns of those who fear misuse of this powerful identification technology," said the Buckeye State's AG Dave Yost this week.
"Ohio's database is protected by limited access, regular auditing and strict rules about the kind of searches that can be conducted. That applies to state and local law enforcement as well as federal law enforcement."
Yost conducted a 30-day probe after internal documents and emails from federal and local agencies, obtained by eggheads at Georgetown Law's Center on Privacy and Technology and shared with the Washington Post last month, revealed that the FBI and Immigration and Customs Enforcement (ICE), among other agencies, have freely searched Ohio's DMV database for license plates to retrieve drivers' faces.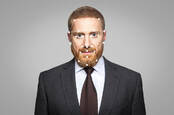 J'accuse! Amazon's Rekognition reckons 1 in 5 Californian lawmakers are crims in ACLU test
READ MORE
The crime-fighters were searching not just for suspects but also witnesses, victims, and other folks. All of this was conducted without the explicit consent from millions of Americans, and at least some without any warrants: the Feds and plod just had to ask DMV officials nicely in many cases. Yost's investigation found that a total of 11,070 searches by law enforcement had been made since 2017. Out of these searches, 418 were conducted by federal agencies. The vast majority – 10,652 – were made by state police.
Any requests to access to Ohio's DMV databases, which currently contains 24 million images, will now have to go through its Bureau of Criminal Identification (BCI). Staff members will directly handle the searches.
Yost said that although he found no evidence that these images were being used for mass surveillance or private intelligence, he has ordered "training requirements for law enforcement officers." He also mentioned that tech giants such as Google, Apple, and Facebook were training facial recognition systems using user data without consent.
"They are doing this with far less scrutiny and regulation than my agency imposes on law enforcement users of Ohio's facial-recognition system. This raises concerns about facial-recognition technology, and I am ready to work with all those interested in improving rules, transparency and safeguards to prevent abuses." ®