This article is more than 1 year old
Apple's WebKit techs declare privacy circumvention to be a security issue
Bypass our tracking controls at your unspecified peril, warns maker of minor browser
Apple's WebKit team on Wednesday formalized the company's oft-repeated pro-privacy stance (provided you're not in China) by declaring that privacy-piercing browser code will be treated as a security abuse.
In a privacy-focused manifesto titled WebKit Tracking Prevention Policy that ought to alarm online advertisers, the WebKit team outlined web tracking practices they intend to prevent because Apple deems them harmful to users. In so doing, Apple follows the lead of Mozilla, which offered inspiration in the form of its own anti-tracking policy.
The browser engineering group, responsible for maintaining the WebKit rendering engine that powers Apple's Safari browser for macOS and iOS, said it has implemented, or will implement, the technical protections described in the document and may install defenses against additional invasive tracking techniques that come to light in the future.
Specifically, the WebKit team said it aims to prevent all covert tracking and all cross-site tracking, even if overt.
"Covert tracking includes covert stateful tracking, fingerprinting, and any other methods that are similarly hidden from user visibility and control," the policy explains. "Cross-site tracking is tracking across multiple first party websites; tracking between websites and apps; or the retention, use, or sharing of data from that activity with parties other than the first party on which it was collected."
The stance taken by the WebKit team on those trying to circumvent browser privacy protections sounds severe. "We treat circumvention of shipping anti-tracking measures with the same seriousness as exploitation of security vulnerabilities," the policy says.
Clarity
But the breadth and manner of Apple's policy enforcement remains unspecified. That may be because covert tracking and cross-site tracking are so common – Google Analytics has documentation that describes how to do cross-domain measurement – that clarity would entail a fight with the entire ad-supported internet.
The policy suggests Apple would prefer to avoid disrupting the behavioral ad biz but allows that the company's actions may have "unintended impact" on the advertisers, ad analytics, federated login (eg. Facebook Login), and social media widgets, among other things.
The Register asked Apple whether the New York Times' alleged habit of using the Chrome FileSystem API to enforce its paywall article limits would be considered forbidden browser fingerprinting in the context of Safari. If you're holding your breath in anticipation of an answer, inhale before any harm is done – it might be a while.
We also asked Google to comment. Again, no response.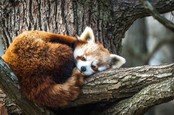 Mozilla security policy cracks down on creepy web trackers, holds supercookies over fire
READ MORE
In a phone interview with The Register, Bill Budington, senior staff technologist at the Electronic Frontier Foundation, a cyber-rights advocacy group, said, "I think this is really quite big news, Apple treating tracking with the same severity as security vulnerabilities."
Budington said that's a stance he's advocated for years and noted that Apple has been working toward this as it developed past privacy capabilities like Intelligent Tracking Prevention and its Storage Access API, which has been adopted in Mozilla's Firefox browser.
"The permission system of the web is, in a lot of ways, fundamentally broken," said Budington, noting that in the wake of Safari's prior privacy enhancements, there's been more effort to subvert the browser's defenses. He said he thinks Apple's policy will change the tracking ecosystem.
Certainly, Apple has some influence, given its iOS platform rules give Safari the home field advantage and its platform control allows default distribution. But Google Chrome is so widely used that Apple's policy may have more power as a guidepost for ad industry regulation than as a technical barrier against misbehaving marketers. ®