This article is more than 1 year old
NSA asks Congress to permanently reauthorize spying program that was so shambolic, the snoops had shut it down
You never know, we might figure out how not to screw up in future
Analysis In the clearest possible sign that the US intelligence services live within their own political bubble, the director of national intelligence has asked Congress to reauthorize a spying program that the NSA itself decided to shut down after it repeatedly – and illegally – gathered the call records of millions of innocent Americans.
Not only that but in a letter from Dan Coats to the heads of two key Senate committees, the director argues that the powers should be permanently reauthorized, rather than put into a law bill that requires renewal: an approach that has long been standard when it comes to awarding extraordinary powers to Uncle Sam's snoops.
Coats' letter [PDF] was sent yesterday, his last day in office, and ahead of a December cut-off for the spying powers that are contained within Section 215 of the Patriot Act. It was first obtained by the New York Times.
The powers he refers to have been hugely controversial ever since they were revealed by Edward Snowden in 2013. In fact the program, which relies on two different, ridiculous, interpretations of the law has repeatedly been found to be unconstitutional.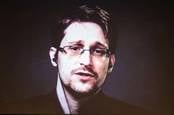 NSA may kill off mass phone spying program Snowden exposed, says Congressional staffer
READ MORE
Even after the law was changed, the NSA has been unable to make the system work and has twice been forced to admit that it gathered millions of call records it shouldn't have. Back in June 2018, it deleted 534 million call records that it had gathered the previous year but gave virtually no details over how and why that had happened, prompting inquiries from senators – who were roundly ignored.
Then the exact same thing happened again just a few months later – in October 2018. That massive slurp of personal information was again kept quiet and only emerged in June 2019 when a report of the NSA's inspector general was declassified following a lawsuit by the American Civil Liberties Union (ACLU).
We'll probably just ditch it
The intelligence services were well aware that the second failure of its system was due to become public, and so it started letting congressional aides know that it thinking about axing the program in early 2019.
In a sign of just how little oversight there is over malfunctioning spy programs, the fact that the NSA was considering ditching the program only came out when the national security adviser to House minority leader Kevin McCarthy (R-CA) mentioned it during a podcast interview.
Luke Murry said that the NSA hasn't been using the system for blanket collection of US citizens' telephone metadata for the past six months "because of problems with the way in which that information was collected, and possibly collecting on US citizens." He added: "I'm not actually certain that the administration will want to start that back up given where they've been in the last six months."
The next month, an NSA source briefed a Wall Street Journal journalist that it was in fact planning to end the program because it was of limited value and the spy agency couldn't figure out how to make it work without illegally gathering the details of innocent Americans.
Since then, the NSA has repeatedly refused to discuss the program or even confirm that it has stopped the program. However in a sign that it has been talking behind the scenes to key senators, a law bill intended to reauthorize the spying powers before December notably did not include this specific program (it does include three other spying measures.)
Many had assumed that was the end of it. But Coats in his letter this week not only suggests reauthorizing the program but says it should be done so on a permanent basis – meaning that there will be even less accountability since Congress will not be in a position to ask questions and threaten to let the powers expire if they are not answered.
It's a shambles but we like it
And if all that wasn't sufficiently mind-boggling, Coats explicitly acknowledges that the program is a mess but says the NSA should have the powers anyway in case they prove useful in future.
"The National Security Agency has suspended the call details records program that uses this authority and deleted the call detail records acquired under this authority," the unclassified letter reads.
"This decision was made after balancing the program's relative intelligence value, associated costs, and compliance and data integrity concerns caused by the unique complexities of using these company-generated business records for intelligence purposes.
"However, as technology changes, our adversaries' tradecraft and communications habits will continue to evolve and adapt. In light of this dynamic environment, the Administration supports reauthorization of this provision as well."
It is no secret that the intelligence services are able to bypass normal democratic processes by claiming national security considerations but it is still extraordinary that the director of national intelligence feels he is able to ask for a permanent reauthorization of a highly controversial spying power that the intelligence agencies have twice been forced to admit they cannot run without breaking the constitution.
Trump card
What can be read into the fact that Coats sent the letter on his last day on the job? Quite a lot. President Trump pushed Coats out of the job because, as DNI, Coats publicly contradicted Trump's insistence that Russia did not meddle in the elections that put him in power.
Coats refused to disregard the security agencies' conclusions about the role that Russia and its president Vladimir Putin had played in America's elections. He also publicly expressed dismay when Trump said he had invited Putin to the White House and said he would have advised against a controversial private meeting between Trump and Putin in Helsinki in July 2018.
The security services are extremely uncomfortable about the president's closeness to the leaders of several of the United States' long-standing enemies, and the president suspects, probably quite rightly, that they are trying to find out exactly what he is discussing with those leaders in private meetings.
As such, Trump is extremely skeptical of surveillance powers and the security services and, given a clear choice, would likely prevent their reauthorization. In that respect, Coats' letter could be a seen as a last-ditch effort to lock spying powers in place before he loses his influence.
No matter which way you look at it, two things are clear: one, ordinary Americans are being screwed over; and two, there is insufficient accountability at the highest levels of government. ®