This article is more than 1 year old
Trump blinks again in trade war bluff-fest with China: Huawei gets another 90-day stay of US import execution
I want to get Huawei, I want to fry Huawei, yeah, yeah, yeah
Uncle Sam today granted another "extension" to Huawei, allowing the Chinese equipment manufacturer to continue to buy and use American electronic components and software despite being on an "entity list" of banned recipients of US tech.
The latest extension comes on the day that the Commerce Department's previous "temporary general license" was due to expire. The extension will last 90 days, and is a repeat of the previous 90-day extension, granted back in May. The move also adds more than three dozen companies affiliated with Huawei to the so-called "entity list," effective today, preventing them from using American code and technology without Uncle Sam's unlikely permission.
Being on the "entity list" blocks, by default, Huawei and its pals from obtaining US-designed semiconductors, software, and other supplies, such as Qualcomm system-on-chips and Android operating system code, which are required to manufacture, upgrade, and repair equipment sold around the world. Huawei flogs smartphones, routers, switches, cellular gear, and other kit, to businesses in the US, Europe, and beyond, and may struggle to do so if it's cut off from American tech – and if so, it will be unable to service and supply Western organizations, such as rural farms and cellphone networks, that rely on its products. Hence why Huawei's getting another three-month extension.
"As we continue to urge consumers to transition away from Huawei's products, we recognize that more time is necessary to prevent any disruption," Commerce secretary Wilbur Ross said in a statement on Monday.
In response, Huawei said that the US government's actions "violate the basic principles of free market competition," and that they were "in no one's interests, including US companies."
"We oppose the US Commerce Department's decision to add another 46 Huawei affiliates to the Entity List," a spokesperson told El Reg.
"It's clear that this decision, made at this particular time, is politically motivated and has nothing to do with national security. These actions violate the basic principles of free market competition. They are in no one's interests, including US companies. Attempts to suppress Huawei's business won't help the United States achieve technological leadership. We call on the US government to put an end to this unjust treatment and remove Huawei from the Entity List.
"The extension of the Temporary General License does not change the fact that Huawei has been treated unjustly. Today's decision won't have a substantial impact on Huawei's business either way. We will continue to focus on developing the best possible products and providing the best possible services to our customers around the world."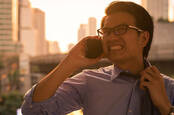 Huawei, Huawei. Huawei, Huawei. Feeling hot, hot, hot: US threatens to cut UK from intel sharing over Chinese tech giant
READ MORE
Huawei has become a focal point of the Trump administration's ongoing trade war with China. US officials have repeatedly claimed the Chinese mobe'n'router maker represents a national security threat. That claim has been challenged by other Western nations, however, which have carried out security audits in response from significant pressure from the US government, and so far found no evidence of wrongdoing.
This latest extension adds weight to the argument that Huawei is being used as a bargaining chip in the trade war – something that Huawei addressed head-on in its statement. "It's clear that this decision, made at this particular time, is politically motivated and has nothing to do with national security," the mobe maker said.
Talks aimed at ending the growing trade war between the US and China are expected to continue this week and follow a phone call between US president Donald Trump and Chinese president Xi Jinping last weekend.
Deja vu
This is the second time this month that the Trump Administration has blustered about how it will continue to add pressure to China while at the same time granting "exemptions" to those same measures.
Last week, the US announced it would tack another levy on $300bn of Chinese imports starting September 1 – the fourth such increase in tariffs since the trade war was started by President Trump – but immediately excluded "cell phones, laptop computers, video game consoles, certain toys, computer monitors, and certain items of footwear and clothing" until mid-December to prevent American consumers from being hit with higher prices in the lead-up to the holiday season.
On Monday, the fact that the Dept of Commerce was again delaying a ban on Huawei buying US goods was tucked behind a claim that it was adding "dozens of new Huawei affiliates to the Entity List."
The decision is just the latest in a long series of short-term maneuvers by the US in an effort to force China to agree to new trade terms. But as time goes on and a trade deal remains out of reach, the combination of bluffs and ever increasing tariffs is causing growing economic problems and reducing room for negotiation.
Efforts to paint Huawei as an extension of the Chinese government and a potential spy threat have also become increasingly desperate and transparent, with the Wall Street Journal last week claiming to have seen internal police documents from Uganda that showed Huawei engineers allegedly helping the African nation's authorities spy on an opposition politician.
Huawei has attacked that report, sending a letter on Friday to the WSJ calling its article "neither a fair nor a responsible representation of Huawei's legitimate business activities in these countries."
False
It claims, without going into details, that it has provided the WSJ with "specific information that a number of the statements in the article about Huawei's alleged involvement with government cybersecurity forces were demonstrably false."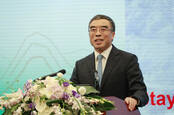 US sanctions fail to get in Huawei as embattled Chinese vendor reports 23% revenue growth
READ MORE
It also pointed to possible legal action against the WSJ when it argued that "at a minimum, the Journal published these false statements in reckless disregard of their veracity." It called parts of the story "false and defamatory", said that the allegation in the report "damage Huawei's reputation and business interests across the globe" and promised that it would "defend its conduct and reputation." All of which is lawyer speak for "we believe we have grounds to sue."
Meanwhile, Huawei is engaging in its own bluster, saying that the decision to extend the lack of ban for 90 days "won't have a substantial impact on Huawei's business either way." Last month, Huawei chairman Liang Hua likened the company to a "plane riddled with bullet holes" that keeps on flying.
If Chinese and American trade negotiators don't reach a deal by mid-November, the Commerce Department will have to consider whether to grant a third extension to its ban, and just weeks later decide whether to extend its exemption to consumer goods tariffs. ®