Several individual US state attorney generals are considering antitrust action against Google and other technology giants, according to The New York Times.
The paper's anonymous sources suggested Amazon, Apple, Facebook and Google are all in their sights.
The states have been talking to the Department of Justice, which is conducting its own investigations into the hold some technology giants have on their markets.
The DoJ allied with a bunch of individual states when it took action against Microsoft in 1998. States provided witness testimony as well as maintaining public support for the long-running case.
The legal departments have yet to issue demands for information – civil investigative demands – but will do so shortly. A group of them met with the DoJ in Washington last month. States also created a "Tech Industry Working Group" to focus their efforts months ago.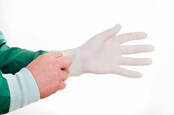 Got room for another probe up there, Google? Jobs sites ask EU anti-trust tsar to look at how search giant ranks them
READ MORE
Regardless of the chances of success, the news adds hassle and distraction to the big technology companies already facing investigation from the Federal Trade Commission, Congressional committees, tweet-based moaning from the president and the EU.
There could also be pressure from Democrat politicians, some of whom seem to have belatedly woken up to the need for better regulation of relatively new industries.
The major difference between this raft of legal claims and the Microsoft case is a lack of focus. There is already some confusion as to how the DoJ and FTC investigations should interact and avoid overlap. But to some extent, this can make life more, not less, difficult for companies dealing with multiple investigations. ®