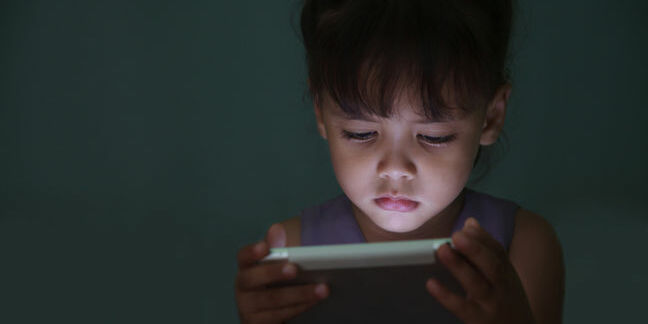 A survey of 1,000 parents has found that pre-school kids who spend more than an hour gazing at screens every day are less likely to have an imaginary friend.
Once they reach school age, however, the link seems to be reversed.
The survey found that kids aged between one and four years old who spend less than two hours a day looking at a screen were 3.5 times more likely to have an imaginary pal.
But for kids at primary school (five to 11-year-olds), "16 per cent of children who spent less than an hour a day on screens had an imaginary friend compared to 20 per cent of those who spent more than two hours using a screen."
Some 17 per cent of three to 10-year-olds have an imaginary friend, or roughly the population of Birmingham. Sixty per cent of made-up mates are human, 5 per cent are unicorns, 4 per cent are cats and 6 per cent are dogs. Other animals provide another 7 per cent.
About half of them are the same size as the child, 11 per cent are larger and 10 per cent are small enough to fit in a pocket.
The typical age to imagine such a friend is four as language skills, independence and creativity increase.
One in five parents told researchers that their child had blamed their imaginary friend for doing something wrong like eating crisps or writing on walls.
Parents worry that having an imaginary friend would stop their child from socialising – a concern which falls sharply among parents whose child does have such a pal.
For reasons beyond us, the survey comes from Legal and General Insurance – are they an imaginary friend? ®
Sponsored: Webcast: Ransomware has gone nuclear