This article is more than 1 year old
There once was a biz called Bitbucket, that told Mercurial to suck it. Now devs are dejected, their code soon ejected
...Knowing they just cannot duck Git: Repos to be deleted when support ends
The announcement this week that Bitbucket is dropping support for Mercurial is another nail in the coffin for the software.
Bitbucket, Atlassian's version-controlled software-hosting service, supported only Mercurial repositories when it launched in 2008. By 2012, the biz was featuring guest blog posts about the respective merits of Mercurial and Git, the other major distributed version control system.
But in less than a year from now, Bitbucket will banish Mercurial from its servers, and delete any lingering repositories.
In a blog post on Tuesday, Denise Chan, senior product marketing manager for Bitbucket, said over the years, Git has become the preferred choice among the service's developers and thus the company has decided to stop supporting Mercurial.
"After much consideration, we've decided to remove Mercurial support from Bitbucket Cloud and its API," said Chan. "Mercurial features and repositories will be officially removed from Bitbucket and its API on June 1, 2020."
On February 1, 2020, users will no longer be able to create new Mercurial repos.
Developers have mused about the death of Mercurial for years as Git adoption has soared, despite Mercurial's ongoing use at companies like Facebook, Google, and Mozilla.
Mercurial is approaching irrelevance among Bitbucket customers and survey-taking devs. According to Chan, less than 1 per cent of new Bitbucket users choose Mercurial as their version control system. And she cites data from StackOverflow's 2018 Developer Survey that's no less damning: 87 per cent of developers use Git and only about 4 per cent user Mercurial.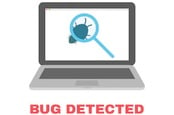 Top repo managers clone, then close, a nasty SSH vector
READ MORE
Bitbucket is not alone in moving away from Mercurial. The OpenJDK project is trying to shift to Git too. According to Oracle developers Erik Duveblad and Joe Darcy, the authors of "Java Enhancement Proposal 357: Migrate from Mercurial to Git," motivations for the move include reducing the size of version control metadata, the larger set of development tools that integrate Git support, and the greater number of options for hosting Git repositories.
For Bitbucket, the technical burden of supporting two version control systems is also an issue. Much as app developers fret about the extra effort required to maintain apps on multiple platforms, the cloud hosting biz worries that dividing its attention between Mercurial and Git will harm the quality of its services.
Chan's advice to those using Mercurial is simple: Get with Git or take your Mercurial and shove it somewhere else. "We recommend that teams migrate their existing Mercurial repos to Git," she said, pointing out a few Git conversion tools like hg-fast-export and hg-git mercurial plugin.
Among those aghast at Bitbucket's shift is developer Andi McClure, who via Twitter lamented, "I don't know if I can communicate how distressing this is to me. Aside from how much work migrating is going to force me into, Git is the worst piece of software ever created. It shouldn't exist. Instead, it's won. All its competitors have now been eradicated from the Earth." ®