Cali court backs ex-Apple engineer who says he invented Find My iPhone and Passbook
Computing giant labeled 'ungenerous' for fighting lawsuit
---
Apple has lost its bid to dismiss a former employee's lawsuit over claims he invented services like Find My iPhone and Passbook but was not included on patents subsequently filed by the tech giant.
Darren Eastman worked for Apple for nearly a decade after being hired by Steve Jobs himself in 2006, and has been credited on one Apple-held patent for detecting battery errors. But he claims Apple wrongly left him off the list of inventors for no less than five other patents that cover things like lost phones and electronic ticketing.
Those US patents form the underlying intellectual property for such services at the Find My iPhone system for locating lost or stolen mobes, and Apple's e-ticketing Passbook technology.
The dispute over patent attribution came to a head in September 2014 when Apple fired Eastman for what it claims was unprofessional and inappropriate communications, but which he says was an effort to get his manager to squash a bug in the core Disk Utility applications before it was shipped in a new version of macOS. Eastman is also suing for unlawful termination but that lawsuit has been put on hold until the patent issue is resolved.
Eastman claims that for years Apple simply ignored his requests to be credited on the relevant patents – US 20,130,326,643, 20,130,326,642, 20,140,364,099, 20,140,199,966, and 20,140,364,148 – and so he had not choice but to sue the Silicon Valley giant in California. Something he finally did a year ago.
In the most recent legal proceedings, Apple ask the court to dismiss the lawsuit altogether, including a defamation allegation from Eastman, by claiming there was "prior art" on the patents, i.e. he hadn't invented anything, that it had been first to actually use the concepts in the patents ("reduction to practice"), and that it has other patents that effectively invalidated his claims.
That's a no, then
While the court didn't rule on the actual merit of those claims – that is what the requested jury trial would have to figure out – it dismissed [PDF] Apple's assertion that there wasn't a case to answer. This may give some credence to Eastman's case, which has been amended to include in-depth explanations of what he did and how his work directly connects to the patents themselves.
Eastman told The Register that he originally thought he was under a page limit for his complaint and so limited the detail on the actual patents, but then greatly expanded on it when the court ask for more in-depth information.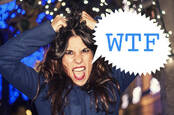 My MacBook Woe: I got up close and personal with city's snatch'n'dash crooks (aka some bastard stole my laptop)
READ MORE
The court did find in Apple's favor when it asked the court to dismiss Eastman's related claim of defamation. Eastman effectively claimed that by failing to put his name on work that people in the industry knew he had undertaken, it was effectively saying that he had nothing to do with the final product.
Apple argued that that wasn't a reasonable assumption given that omission didn't imply dismissal – and the court tentatively agreed but also noted that there were some cases in which not naming someone was effectively a way of shunning them – and gave Eastman the right to amend his complaint on defamation and come back to the court to argue it again.
But on the patent issue, Eastman is confident he has enough proof to show that he was a key part of the work that was patented. Alongside internal filings and emails in which he pushed his work and encouraged others in Apple to move it forward, he also has evidence that some of the work he did stemmed from before he even worked at Apple.
For example, he alleges the electronic ticketing patent application (20140364148) was taken from technology he developed prior to joining the company in 2006 and declared in an intellectual property agreement he signed with Apple in 2005.
Long history
The court is clearly sympathetic to Eastman's case, making several jabs at Apple's case including admonishing it at one point for ignoring a key legal case that made the opposite case to Apple's argument.
As for Eastman, he claims to have been contacted by a number of former and current Apple employees who say the same thing happened to them: the corporate giant patented their work without giving due credit.
Apple's lawyers are renowned for pushing the boundaries of what is reasonable or fair, especially when it comes to patent cases. In the ten-year VirnetX case, the company recently lost its fifth appeal against the finding that it has infringed the company's patents. VirnetX recently filing a frustrated legal letter with the court in which it argues "Apple's real goal is delay... Apple's motion should be denied because it presents no legitimate basis for seeking rehearing."
In this case, Eastman is equally frustrated. "Apple tried to obfuscate the Court repeatedly with inaccurate statements and evasion," he complained to El Reg, adding that he believes: "Apple feels I'm giving others (whose lives have been destroyed) a blueprint for success."
The case continues. ®