This article is more than 1 year old
Google bans politics, aka embarrassing stuff that gets leaked, from internal message boards
Chocolate Factory sees some benefits in a censorship model
Google may be lax in policing policy violating videos on YouTube, but at least it's adding oversight where it's needed – to mute overly opinionated employees.
The ad biz, having weathered employee walkouts over payouts to execs accused of sexual harassment, protests over a censor-friendly search engine for China and US military contracts, and other employee-driven clashes, has issued Community Guidelines directing workers to avoid contentious discussions in the workplace.
CEO Sundar Pichai is said to have announced the conversational guardrails, which are distinct from the company's Code of Conduct, in an email to employees on Thursday. According to Bloomberg, Google is also building a tool to allow employees to flag disruptive posts and creating a group of internal communication moderators to oversee internal forums and mailing lists.
"Community guidelines exist to support the healthy and open discussion that has always been a part of our culture," a company spokesperson said in an email to The Register. "They help create an environment where we can come together as a community in pursuit of our shared mission and serve our users."
"Working at Google comes with tremendous responsibility," Google's spokesperson said. "Billions of people rely on us every day for high-quality, reliable information. It's critical that we honor that trust and uphold the integrity of our products and services. The guidelines are official policy and apply when employees are communicating in the workplace."
And now, a lawyer's opinion
In a phone interview with The Register, Wendy Musell, a partner at employment law firm Stewart & Musell, said many large companies have a Code of Conduct, but the community guidelines are on top of those rules.
Google's guidelines say, "Our primary responsibility is to do the work we've each been hired to do, not to spend working time on debates about non-work topics."
Musell said it's unclear which discussions would be unrelated to Google's workplace because the company's products and services touch so many different aspects of society.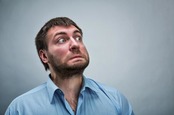 Memo man Damore is back – with lawyers: Now Google sued for 'punishing' white men
READ MORE
What's more, workers, by law, cannot be prevented from discussing certain topics in the workplace, she said.
Employers cannot ban discussion of wages or terms of employment, she said. "They cannot require workers to refrain from discussing information about working conditions or require them to sign agreements that prohibit discussions of working conditions," she explained.
"Of course, an employer can take action to address bullying, flaming or violent or disruptive conduct," she said.
And if that doesn't work, Google has another option: retaliating against the voluble. Two of the organizers of the 20,000 person sexual harassment walkout last November have claimed as much. ®