This article is more than 1 year old
A Pivotal moment for VMware: Software biz gobbled up along with Carbon Black for $5bn
Meanwhile, Salesforce sees profits fall
Imaginary computer specialist VMware boosted its security and cloud software lineup today when it confirmed Thursday the purchases of Carbon Black and Pivotal Software in deals totaling around $4.8bn.
The virtualization giant made the announcement in tandem with its second quarter of fiscal year 2020 earnings report, covering the three months ending August 2:
Revenue was $2.4bn, up 12 per cent from the previous fiscal year's second quarter.
Net income of $4.93bn was well up from $644m last year, but mostly because of a $4.9bn tax benefit. Excluding the tax money and a $538m write-down from previous investments in Pivotal, non-GAAP income was $667m, up 4 per cent from the $638m non-GAAP haul in fiscal 2019.
Non-GAAP EPS of $1.60 beat out analyst estimates of $1.55.
The big news for VMware was the announcement that deals have been struck to acquire the two companies.
Carbon Black, a cloud-based security specialist, is being bought at a price of $26 per share. That will add up to a value of around $2.1bn for the anti-malware firm, and VMware said it plans to roll Carbon Black into a security lineup that already includes its AppDefense, Workspace ONE, NSX, and SecureState.
"The security industry is broken and ineffective with too many fragmented solutions and no cohesive platform architecture," declared VMware head honcho Pat Gelsinger.
"By bringing Carbon Black into the VMware family, we are now taking a huge step forward in security and delivering an enterprise-grade platform to administer and protect workloads, applications and networks."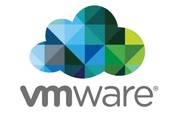 Talk about keeping it in the family: Dell-owned Pivotal shares rocket after Dell-owned VMware mulls gobbling it up
READ MORE
The anticipated Pivotal deal, meanwhile, is a bit more complicated in its payment structure. Those who hold class A shares in the software developer will get a straight-up buyout of $15 per share, while class B shares will be exchanged for the same class of stock in VMware at a rate of 0.0550 VMware shares per Pivotal share. As Dell owns both Pivotal and VMware, this will largely be a matter of moving money from one silo to another.
The $15 price tag, matching Pivotal's $15 IPO starting price in 2018, is a significant decline over the $23.65 high point Pivotal shares reached in February of this year. However, it is roughly double the $8 the shares stood just before VMware started publicly mulling taking over its sibling.
In June, Pivotal's share price crashed after its CEO admitted it had closed fewer deals than expected and amid allegations Pivotal had lost sales due to its incomplete Kubernetes support. As mentioned above, VMware itself had to write down $538m from its Pivotal investment.
With VMware behind it, and full Kubernetes support on the way, it is hoped that Pivotal will be able to regain the success it enjoyed in the early months of the year.
"Kubernetes is emerging as the de facto standard for multi-cloud modern apps. We are excited to combine Pivotal's development platform, tools and services with VMware's infrastructure capabilities to deliver a comprehensive Kubernetes portfolio to build, run and manage modern applications," Gelsinger offered.
"Importantly, adding Pivotal to our platform, accelerates our broader Any Cloud, Any App, Any Device vision and reinforces our leadership position in modern multi-cloud IT infrastructure."
Investors were not so optimistic. VMware shares were down 5.85 per cent at $139.49 in after-hours trading.
SaaS giant Salesforce also reported its quarterly intake today. For the financial quarter ending August 2:
Revenue of $4.0bn was up 22 per cent from the second quarter of last year.
Net income of $91m was down from $299m a year ago, in part because of a $73m tax hit and a $166m settlement paid to Salesforce.org resellers as part of an acquisition deal.
Non-GAAP EPS of $0.66 were well above estimates of $0.47 per share.
Salesforce shares were up 6.7 per cent at $158.20 apiece in after-hours trading. ®