This article is more than 1 year old
'Not productive for our business'... Michael Dell urges end to US-China tariff tit-for-tat spat
CEO says pressure is being applied on government officials behind the scenes
VMworld Michael Dell sounded off against the China-US trade war today at VMware's VMworld 2019 conference in San Francisco, branding the ongoing row as "unproductive."
During a Q&A with journalists, the CEO of Dell, which owns VMware, added that his American computer-making giant has "had to make some adjustments due to the tariffs," and that his "first priority is continuity of supply."
Big Mike was responding to a question from a Chinese reporter who sought assurances Dell would be able to continue supporting its customers in the Middle Kingdom as the White House cracked down on trade between America and China.
This pressure has included increased tariffs on imported Chinese components – some extra levies will be applied later this year to gear coming into the US, some are already in place – and a looming ban on the likes of Huawei importing and using American technology.
Speaking of Huawei, the manufacturing giant on Friday indicated it would use the royalty-free open-source RISC-V instruction set architecture for its processors if it is blocked by the US from using any upcoming CPU technology from Arm. Huawei has a perpetual license to implement Arm's 64-bit Armv8 architecture, we note.
"If Arm's new technologies are not available in the future, we can also use RISC-V, an architecture which is open to all companies. The challenge is not insurmountable," Huawei's rotating chairman Xu Zhijun said.
What the Dell is going on?
It is against this backdrop that the Dell founder hit back at the political brouhaha. The extra import levies push up the costs of Chinese-made components coming into America. And the efforts to stem the flow of US kit and software into China are weighing on the Texan's mind.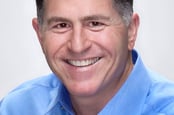 Dell's reasons to be fearful (1,2,3): Intel chip supplies, trade tariffs and slowing server sales in sagging Chinese economy
READ MORE
"Our first priority is continuity of supply, and fortunately we've been able to do that," the chief executive told the assembled hacks. "We have a substantial business in China, and outside of China, that relies on a global supply chain. We have a lot of flexibility to enable our business to thrive outside of China, and inside of China."
He also remained hopeful diplomacy would break out between the two superpowers and end the standoff, with a little helpful nudging from his executives. There is no doubt Dell, and other US tech giants, are privately urging Uncle Sam to find a resolution before any lasting damage is done. For one thing, the President pushed back a round of extra tariffs, due to be placed on Chinese electronics, until mid-December, allowing enough stock to be imported into the US in time for the Christmas sales rush.
"We will continue speak with government officials to continue to work together to find a successful resolution," said Big Mike. "We don't find these tensions to be productive for our business."
Meanwhile, China's Vice President Liu He, who is overseeing negotiations with the US, said on Monday he hoped for a "calm" resolution between the two nations.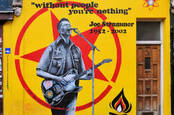 Tariffs, don't like it. Rock the AFA, rock the AFA: NetApp's all-flash sales crash hits top-line stats
READ MORE
This comes after President Trump threatened on Friday to slap an extra $550bn of levies on Chinese imports into the Land of the Free after China had said it was going to put an extra $75bn of tariffs on American goods shipping into the Middle Kingdom. Trump also ordered US businesses to withdraw from China.
"We believe that the escalation of the trade war is not beneficial for China, the United States, nor to the interests of the people of the world," Liu said in response. "We welcome enterprises from all over the world, including the United States, to invest and operate in China."
Within the past few hours, President Trump seemed to suggest a breakthrough is on the horizon. "I think they want to make a deal very badly," he said during a press conference at the ongoing G7 summit.
"I think that was elevated last night. The vice chairman of China came out, he said he wants to see a deal made." ®