Chips 'n fish: Globalfoundries casts patent net at rival TSMC
25 complaints target Taiwan-based chipmaker and its manufacturing customers
On Monday, Globalfoundries (GF), a chip maker based in Santa Clara, California, said it filed patent infringement claims in the US and Germany against 20 companies that use processors made by rival Taiwan Semiconductor Manufacturing Company (TSMC).
"For years, while we have been devoting billions of dollars to domestic research and development, TSMC has been unlawfully reaping the benefits of our investments," said Gregg Bartlett, senior vice president, engineering and technology at GF in a statement. "This action is critical to halt Taiwan Semiconductor's unlawful use of our vital assets and to safeguard the American and European manufacturing base."
Bartlett highlighted the need to protect the $15bn GF has invested in the US and the $6bn the company has invested in Europe over the past decade. Shortly after laying off about 5 per cent of its workforce in June last year, GF said it would stop working on 7nm chips, an exit that strengthened TSMC's market position; GF's portfolio of more than 20,000 patents however remains on the job.
Some of the patents at issue followed from in-house innovation; others were acquired from its 2015 purchase of IBM's semiconductor business, which brought in more than 16,000 patents.
The 25 complaints allege that TSMC 7nm, 10nm, 12nm, 16nm , and 28nm chips infringe 16 GF patents. The complaints have been filed with the US International Trade Commission (2 complaints), US District Court for the District of Delaware (6 complaints), US District Court for the Western District of Texas (13 complaints), Regional Court of Mannheim, Germany (2 complaints), and Regional Court of Düsseldorf, Germany (2 complaints).
In addition to TSMC, defendants named in the complaints include: fabless chip designers Apple, Broadcom, Mediatek, nVidia, Qualcomm, and Xilinx; electronic component makers Avnet/EBV, Digi-key, and Mouser; and product makers Arista, ASUS, BLU, Cisco, Google, HiSense, Lenovo, Motorola, TCL, and OnePlus.
The cases against product makers, if decided in GF's favor, could result in injunctions that bar the sale of items that incorporate infringing technology. For example, GF claims Google's Edge TPU violates its US 8,912,603 and US 8,936,986 patents and is asking for a court order that forbid further infringement. Google did not immediately respond to a request for comment. Apple products could also be affected.
In a phone interview with The Register, Saam Azar, GF's SVP of corporate development, legal and government affairs, said, "First and foremost, this is about protecting our intellectual property against a dominant competitor in Taiwan."
At the same time, he said, GF sees the case as an attempt to protect the US and Europe semiconductor manufacturing base. "A lot of people don't know that 90 per cent of leading edge semiconductor manufacturing and 50 per cent of outsourced manufacturing come out of Taiwan," he said.
"Frankly, TSMC has been unlawfully reaping the benefits of intellectual property from the US and Europe. This is about the world needing a competitive semiconductor industry."
Azar said while GF is asking for injunctions on products that use infringing tech, the company's goal isn't keeping kit off the market. He said he expects TSMC will indemnify its manufacturing customers.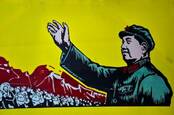 Dutch chip equipment maker denies trade secrets theft was Chinese espionage
READ MORE
"TSMC can make this stop by not infringing our patents and by negotiating a license on the right terms with us," said Azar, noting that he expects the International Trade Commission to make a determination before too long, in 18 months or so.
Asked whether GF had undertaken its lawsuits in consultation with partners or governments, Azar reiterated that GF is focused on protecting its interests. But he allowed that the contentious US-China trade dispute adds context to TSMC's market position.
"I do think [the trade dispute] helps underscore the uncertainty of times and the importance of the supply chain," he said. "That is the background. It helps underscore the need for an alternative foundry supplier perhaps more than ever. But all we're doing here is protecting our intellectual property."
TSMC did not immediately respond to a request for comment. ®