This article is more than 1 year old
AMD agrees to cough up $35-a-chip payout over eight-core Bulldozer advertising fiasco
A great deal or were consumers Bulldozed by the chip giant?
AMD has agreed to pay purchasers of its FX Bulldozer processors a total of $12.1m to settle a four-year false advertising lawsuit.
Considering the number of processors sold and assuming a 20 per cent take-up by eligible purchasers, that works out to $35 a chip, the preliminary agreement argues: a figure that is "significantly more than 50 per cent of the value of their certified claims had they prevailed at trial."
It's a good deal, the agreement [PDF] explains, because of the "risks and expenses that further litigation would pose in this case."
The chip giant advertised its processors as being the "first native 8-core desktop processor" and charged a premium for it. But a significant number of those purchasers were then surprised to find that the chip did not contain eight fully independent, fully featured processing units but rather four Bulldozer modules that each contain a pair of fully fledged instruction-executing CPU cores.
In AMD's mind, four modules times two CPU cores equals eight CPU cores. But to the angry consumers, who launched a class action lawsuit back in 2015, they are not real "cores" because they share resources, including frontend circuitry and – crucially in this case – a single floating point unit (FPU).
Fast forward through years of legal back-and-forth and in January this year a California judge rejected AMD's claim that "a significant majority" of people understood the term "core" the same way it did. What people buying chips imagine a core to be would be a significant part of such a lawsuit, the judge noted, and instructed that the case to move forward.
Independence Day
Based on the results of our own poll of Reg readers, it appears most see cores in the same way as the litigants: 47 per cent said a core should be fully independent; whereas 28 per cent agreed with AMD and said it can share execution engines; the rest decided they couldn't decide (total of 4,214 votes).
If the proposed settlement goes through anyone that bought one of seven different AMD chips that the company advertised as having eight cores, either through AMD's website or while living in California, is entitled to an equal share in the $12.1m pot.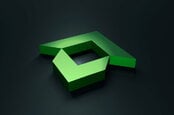 AMD stands for Another Monetary Decline, while Apple continues to sell enough pricey kit to keep Wall Street happy
READ MORE
The insanity that is class action lawsuits has led both AMD and the plaintiff's lawyers to argue to the judge that $12.1m is a "fair" amount of compensation, despite the fact that consumers paid an additional $60m in premiums for their "eight core" processors.
Only a fifth of eligible people are likely to even bother to apply for the compensation, the agreement notes, and that means the people that do apply will get half of what they want without the hassle of a trial. So everyone's good, right?
Except of course, many people won't be aware of the settlement. Others won't bother because the figure is so small. And the deal is structured around a pot of money rather than a per-chip fee, so the more people that apply, the less they will get: some might argue creating an actual disincentive to apply.
Stupid
The FTC was recently hit by the stupidity of this system when it had to backtrack its $125 promise to people hit by the Equifax data breach. It turned out that the FTC's proudly announced $700m fine of the credit monitoring website was really little more than a pot of $31m. So many people learned about the deal in this case - thanks to press attention - and applied for the payment that the $125 has turned into as little as 21 cents.
The FTC was forced to tell people to go for the free credit monitoring service instead of the cash payout - a service offered by, you guessed it, Equifax.
Plus in this AMD case, we have yet to hear how much the lawyers want for their services. The agreement says the lawyers haven't even discussed how much they are going to pay one another at this point but have kindly offered to "limit" their fees to no more than 30 per cent of the settlement fund - so $3.63m.
Typically class action attorneys gets 15-20 per cent of the settlement fund - and many people feel that is already too large. So all in all it's another class action lawsuit in which everyone except the people that actually brought it have reason to celebrate. ®