This article is more than 1 year old
Otto man thrown under the bus: 33 crim trade secret theft charges for ex-Uber exec Anthony Levandowski
Former Waymo bigwig in way mo' trouble
The former Uber exec at the center of the ride-broker's battle with Google over self-driving car tech has been hit with more than 30 criminal charges.
Anthony Levandowski, the 39-year-old former Waymo engineer who defected to Uber by way of startup firm Otto, faces 33 charges of theft and attempted theft of trade secrets. He will be tried in the Northern California US District Court and, if convicted, faces a maximum of 10 years on each charge (though any actual time served would likely be far less if history is any indication.)
The criminal charges are separate from the civil case involving Levandowski, Google and Uber.
Levandowski stands accused of downloading 14,000 secret Waymo files detailing the Google offshoot's work on Light Detection and Ranging (Lidar), the sensing technology at the heart of modern self-driving car systems.
Armed with the secret sauce for Waymo's cars, it is alleged Levandowski then abruptly quit his position and started his own company, Ottomotto, with the intention of quickly selling to Uber. Uber bought out Ottomotto less than a year later for $680m, and the court docs claim this effectively allowed the ride-sharing biz to access the stolen Waymo tech.
Not surprisingly, when Google caught wind of the alleged stunt, it called in the lawyers and in February of 2017 a lawsuit was filed against Uber alleging theft of trade secrets. Levandowski would later leave his position at Uber amidst the legal drama.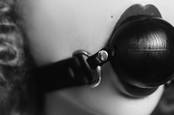 Butt plugs, mock cocks, late pay and paranoia: The world of Waymo star Anthony Levandowski… by his kids' nanny
READ MORE
That case would be abruptly settled in 2018 after just four days in court, with Uber agreeing to scrap any infringing tech and handing over $245m in stock awards to Google. While that agreement ended Uber's time as a defendant, Google continued to pursue a civil case against Levandowski for his role.
Which leads to today, when the US Attorney's office announced it was joining the fray by indicting Levandowski on 33 criminal theft of trade secret charges.
"All of us have the right to change jobs," US Attorney David Anderson said in announcing the indictment. "None of us has the right to fill our pockets on the way out the door. Theft is not innovation."
Levandowski will be arraigned Thursday afternoon in the San Jose courtroom of US Magistrate Judge Nathanael Cousins. ®