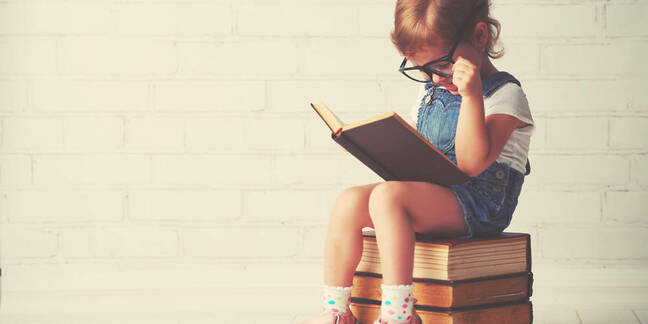 Book publishers are suing audio book specialist Audible for using machine learning technology that automatically transcribes audiobooks to text, claiming that this violates copyright law.
The lawsuit [PDF} was filed by seven top US publishing companies, including Penguin Random House, HarperCollins Publishers, and Macmillan Publishing Group, at the District Court for the Southern District of New York.
Audible's Captions feature transcribes audiobooks as they play. The speech is processed by a machine learning model – most likely a neural network of some kind – and converted into text for Audible customers to read along. Audible Captions is expected to launch next month, but this lawsuit might put a damper on that, particularly as the publishing companies are furious.
"Audible's actions – taking copyrighted works and repurposing them for its own benefit without permission – are the kind of quintessential infringement that the Copyright Act directly forbids," the lawsuit said.
The publishing giants believe that rolling out the Audible Captions feature gives the Amazon-owned company a competitive advantage against other audiobook providers, who do not have the technical resources and prowess to utilize speech-to-text technology. It unfairly slashes publishers' profits as it illegally reproduces and distributes books, they claimed.
"Audible is a distributor of Publishers' audiobooks and no more has the right to create and offer Distributed Text than a physical book store selling physical books would have the right to make and sell eBooks," according to the report.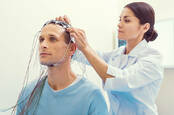 Say what?! An AI system can decode brain signals into speech
READ MORE
Audible Captions isn't perfect and sometimes makes mistakes, the lawsuit claims. Tricky words or accents can throw a machine off, leading it to jot down the wrong word. The publishers said Audible admitted to them that up to 6 per cent of text contains transcription errors, that all adds up to about 18 pages of inaccuracies in 300 page book.
Audible disagreed with the publishers. CEO Don Katz said that the text generated using speech-to-text isn't like a book and shouldn't be judged like one. "It is not and was never intended to be a book."
"We disagree with the claims that this violates any rights and look forward to working with publishers and members of the professional creative community to help them better understand the educational and accessibility benefits of this innovation," according to a statement.
The publishers said Audible hasn't been forthcoming in its efforts to work with them, however. "Accordingly, due to Audible's refusal to cease and desist or to prevent these imminent harms, Publishers have no choice but to file this lawsuit," the report said. ®
Sponsored: Ransomware has gone nuclear