This article is more than 1 year old
Huawei smartphone sales up but only thanks to China as US trade ban gives punters the jitters
'Majority' of shipment expansion in Middle Kingdom – Gartner
Huawei reported very little smartphone shipment growth outside Greater China in Q2 due to uncertainty over the US government's trade shenanigans, Gartner has claimed.
The world's second largest handset producer reported unit sales of little more than 58 million to retailers and distributors, up 16.3 per cent year-on-year, but this mostly came from its home market.
"Huawei sales were up," Gartner senior research director Anshul Gupta told El Reg, "but the majority of growth came from Greater China where it did quite well due to promotions and an aggressive sales strategy."
Back in May, President Trump placed Huawei on the Entity List, preventing US companies from supplying technology to Huawei unless they secure a licence that permits them to do so. Those suppliers were given a 90-day reprieve. This week, Uncle Sam granted another 90-day "extension", and added another 46 Huawei affiliates to the list.
The ban-that-isn't-a-ban-yet has disrupted Huawei's supply chain from hardware to software: Google, for example, will not give Huawei access to the latest Android OS for new devices, and is to pull other services too including Play Store, Gmail and YouTube.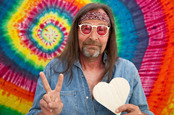 Hey dudes, we need to start living together in Harmony: Huawei puffs up new distributed OS
READ MORE
Gupta said Huawei's global handset market share jumped to 15.8 per cent in Q2, up from 13.3 per cent.
He said 58 per cent of Huawei's sales were generated in China, up from half. So it looks like the progress the company made internationally is starting to be unpicked.
It was a tough quarter for smartphone sellers in general: some 367.9 million phones were sold worldwide, a decline of 1.7 per cent. Samsung led the pack, growing 3.8 per cent to 75.11 million.
Sammy tapped into big demand for mid-range phones, leading with its A and N series, something highlighted in Q2 smartphone figures for Europe, collated by Canalys, which also detailed a steep drop in sales out of Huawei devices.
In third spot, Apple iPhone shipments fell 13.8 per cent to 38.52 million as consumers continued to struggle to find compelling reasons to upgrade to the latest premium-priced hardware. Apple inventory has swelled as it was caught short by the drop in demand.
Apple CEO Tim Cook has said little demand in big China was a factor in slowing sales, but also blamed the battery replacement programme and had hoped price reductions would spur demand.
Over at Xiaomi, sales edged up by 200,000 to 9 million in Q2 and OPPO shipments were flat at 7.6 million.
China accounted for more than 101 million units in the quarter, compared to 100.5 million a year earlier. Indian channels took in 35.7 million smartphones for sale, and the US some 32.6 million – both those numbers represented a decline.
Gartner said it could not provide a regional breakdown or detail stats on vendors in each region.
The Register has asked Huawei to comment. ®