This article is more than 1 year old
Bloke who claimed he invented Bitcoin must hand over $5bn of e-dosh in court case. He can't. He's waiting for a time traveler to arrive
Of course it's Craig Wright
The man who claims to have invented Bitcoin has been ordered by a Florida court to hand over half of his stash of the cyber-money, worth an estimated $5bn, to the estate of his dead business partner.
There's only one problem: Craig Wright claims that he isn't able to do so because he doesn't have access to it. Instead, he told the US court, he must wait for a courier from the future who will give him the necessary code to access the coins in January 2020.
Craig Wright is no stranger to grand and bizarre claims, having told numerous media outlets back in 2016 that he was Satoshi Nakamoto, the secretive creator of the currency. He repeatedly promised to provide proof but it never arrived, with Wright finally claiming that he did "not have the courage" to do what he said repeatedly he was going to do.
That history may have played some role in the judge's decision [PDF] to disregard Wright's plot device from the Back to the Future franchise and state that "there is clear and convincing evidence that Dr Wright's non-compliance with the court's orders is willful and in bad faith."
That wasn't all. Judge Bruce Reinhart added that Wright had engaged in a "willful and bad faith pattern of obstructive behavior," had filed "incomplete or deceptive pleadings," and had both perjured himself and made a false declaration.
In ordering Wright to hand over half his Bitcoins – again, worth an estimated $5bn – the judge explained that "given the extended pattern of non-compliance and its egregiousness a lesser sanction is not adequate to punish or to ensure future compliance with the court's orders."
The actual case revolves around Wright's former business partner David Kleiman who was in a 50-50 partnership with Wright to mine Bitcoin and related e-currency technology. When Kleiman died in 2013, it is claimed Wright tried to figure out a way to get hold of his Bitcoins. There are between 300,000 and 1.1 million of them, according to the lawsuit - which are currently worth between $3bn and $11bn.
So we decided to give away our life's work
But Wright refused to provide an accounting of the Bitcoins to Kleiman's estate and has instead claimed that he and Kleiman had already placed them in a blind trust. Why? Because, Wright claims, they were worried that the cryptocurrency was increasingly being used for criminal means.
So the two of them put all the coins in an encrypted file and then into a blind trust. But it was no ordinary blind trust, the tale goes. The encrypted key to unlock the file was divided up into multiple slices and Kleiman then gave those slices to people in the trust.
During the course of the lawsuit it has become clear that neither Kleiman's estate, represented by his brother, or the judge believe a word of what Wright has said. And the blind trust thing turns out that it is even more complicated than that. The only way Wright will be able to decrypt the file, he claims, will be when he gets access to the key from a courier who will arrive in January 2020.
Bollocks, says the judge. Wright has not proved he can't get the Bitcoins, his story has repeatedly changed and the whole concept behind it is "inconceivable," the judge has stated.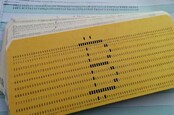 Elon Musk says he's not Satoshi Nakamoto and is pretty rubbish at Bitcoin
READ MORE
In just one example, Wright at one point claimed he had an email that proved Kleiman did not have any right to the Bitcoins. The email was an exchange between Kleiman and one of Wright's associates, Uyen Nguyen, in which Kleiman seemingly appointed Nguyen as a director of his company. But an expert took a look at the email and concluded from the email's digital signature that it has been sent in early 2014. Which, unfortunately for Wright, was after Kleiman had died.
The judge laid it on thick in his judgment: "During his testimony, Dr Wright's demeanor did not impress me as someone who was telling the truth. When it was favorable to him, Dr Wright appeared to have an excellent memory and a scrupulous attention to detail. Otherwise, Dr Wright was belligerent and evasive."
And really highlighting his low opinion of Wright, the judge said he would not sanction his lawyers because they had been "unfailingly candid with this court, even when Dr Wright's conduct and conflicting statements have created awkward situations for counsel."
The trial continues with procedural matters, and Wright will almost certainly appeal it given the enormous sums of money at stake. You do have to wonder though: isn't $5bn enough? ®