This article is more than 1 year old
Home Office told to stop telling EU visa porkies
Government dept finally called out... by Britain's ad watchdog. We guess everyone else was busy
UK ad watchdog the Advertising Standards Authority (ASA) has told the Home Office to pull a radio advert aimed at encouraging Europeans living in the UK to apply for "settled" status, because it is misleading.
The home of the "hostile environment"* ran the ad in April. It said of the EU settlement scheme: "The scheme is fully open and you have plenty of time to apply. It is free, and all you need is your passport or ID card and to complete an online form."
A complaint was made because applicants also have to provide proof of address over the last five years.
The Home Office objected claiming that 73 per cent of applicants who completed the online form did not have to provide further evidence because collecting applicants' National Insurance number was enough to provide the Home Office with address information.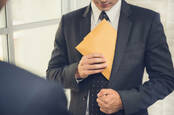 Frontline workers urged to help stop UK.gov automating data slurps for immigration checks
READ MORE
The watchdog accepted the Home Office's claim that listeners would not expect the advert to cover all eventualities. However the regulator found that 27 per cent of people had to provide further documentation to prove their addresses, and others had to prove family relationships.
The ASA said: "We considered that the actual proportion who were asked to submit further documents was likely to go beyond what the audience was likely to understand from the claim. In that context, we considered that the ad did not make sufficiently clear that, in some cases, applicants would need to supply documents beyond their passport or ID card."
The ASA told the Home Office not to run the advert again and to make clear in future adverts that applicants may need more than just a passport or ID card to apply for settled status.
The scheme has been criticised for not providing an Apple version of the app to scan your passport and face. There is an Android app available that has been installed more than 500,000 times and rated 3,231 times, according to Play Store figures. The app has had mixed reviews, with many users unable to get it to take an acceptable photo of their passports.
There are around two million Europeans who've yet to apply or be approved for settled status. Anecdotal reports suggest many are waiting to see what form Brexit takes before making a decision.
The Home Affairs Committee warned the Home Office it was risking another Windrush scandal over this issue.
We're still waiting to hear back from the Home Office bods but it told the Beeb: "The campaign was factual and complied with all necessary clearance processes for radio advertising.
"The campaign has had a positive impact and encouraged more than one million successful applications so far."
So that's all good then. ®
* Characterised in this House of Lords briefing (PDF) as "[M]easures designed to make life difficult for individuals without permission to remain in the UK ...including measures to limit access to work, housing, healthcare, and bank accounts, to revoke driving licences and to reduce and restrict rights of appeal against Home Office decisions."