This article is more than 1 year old
IT biz Web Yoga adopts contrition pose, admits it turned blind eye to college's H-1B visa fraud
Wright State University broke rules by loaning out software engineers via solutions biz
IT staffing outfit Web Yoga pleaded guilty on Wednesday to knowing about – and failing to report – employment visa fraud that the Ohio-based biz benefited from at the nearby Wright State University.
Last November, the university's Board of Trustees acknowledged [PDF] the school's involvement in a visa fraud scheme and agreed to pay $1m to the US federal government to resolve its investigation.
The affair dates back to 2010, when Wright State University proposed to bring foreign software engineers into America on H-1B visas, and subcontract them to Web Yoga so they could work on IT jobs for clients around the States.
The university could import these non-citizens because, as an educational institution, it was eligible for exemptions from the cap limiting the number of H-1B workers that organizations can lawfully sponsor. It could also classify these workers as university employees, paying them less than the prevailing wage in the cities where they ended up working.
However, crucially, these techies ended up assigned work via Web Yoga, a move that broke the rules of the visa program: if you're brought over by one employer on a H-1B, you can't change to another without applying for a change in status and jumping through various bureaucractic hurdles. In effect, Web Yoga was stealthily bringing in foreign engineers on the cheap via the university, which is a big no-no.
The arrangement with Web Yoga continued from 2010 through 2013, according to US prosecutors; the university is said to have had similar arrangements other unnamed companies until 2015.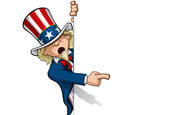 Hope to keep your H-1B visa? Don't become a QA analyst. Uncle Sam's not buying it: Techie's new job role rejected
READ MORE
Wright State University ended up bringing over 24 foreign employees on H-1B visas. According to the Justice Department, Web Yoga learned in 2012 that the university's H-1B paperwork misstated the locations where the software engineers subcontracted to Web Yoga were working. The university said they were working on its Fairborn campus when in fact they were working as Web Yoga consultants in various US cities.
As part of its plea agreement, Web Yoga has agreed to pay a fine of $566,000.
"Web Yoga, Inc. conspired to conceal its use of Wright State University's employees authorized through the H-1B visa program to work in the US," said Irene Lindow, Special Agent-in-Charge, Chicago Region, US Department of Labor Office of Inspector General, in a statement.
"As an institution of higher learning, the university is exempt from the national cap on H-1B visas, yet Web Yoga, a privately held company, had the H-1B authorized employees work to fulfill its consulting contracts."
The university's H-1B fraud ran from 2010 through 2015, at which point the government's criminal investigation became known, prompting the university to fire, suspend or place on leave several senior leaders.
"This outcome should serve as a stark warning to entities who may be seeking to exploit the US Visa process," said Vance Callander, Special Agent in Charge for Homeland Security Investigations in Michigan and Ohio, in a statement.
Web Yoga did not respond to a request for comment. ®