Whistleblowing saboteur costs us $167m bellows Tesla's accountant
And another $262,000 to figure out who he was
---
A former Tesla employee who leaked information about its production problems cost the electric car biz $167m, Musk's crew claims.
That is the latest in an increasingly bitter legal battle between the car biz and its former technician Martin Tripp, who Tesla insists on calling a "saboteur," despite being countersued by Tripp for defamation.
This week, Tesla added an "expert report" [PDF] written in November 2018 as part of its ongoing lawsuit in an effort to highlight the financial damage that Tripp's conversations with the press had caused.
Despite Tesla paying the report's author an eyebrow-raising $750 an hour, the $167m claim is built entirely from the fact that Tesla's share price fell slightly following the publication of two articles in June 2018.
The share price was at $320.28 at 1521 on June 6, 2018, the report notes. Then an article saying that Tesla was putting damaged battery packs into new Model 3 cars came out and at the end of the day, that price was down to $319.50. With some advanced mathematics (multiplying the difference in share price by the number of shares), Tesla confidently tells the judge that Tripp - the source of the story - cost it $133.8m.
A similar situation occurred just a few days earlier when Tripp told a reporter that Tesla's production process was massively inefficient and he estimated the company had wasted $150m in scrap vehicle parts that were piling up on the shop floor as the company desperately tried to meet its production schedule. That time the share price dipped from $296.94 to $296.74 so Tripp has cost it $33.6m.
What budding mathematicians will have already noted however is that these shifts in share price amount to dips of just 0.24 per cent and 0.06 per cent respectively - i.e. you could argue that the articles actually had no real impact on the share price given that they were smaller than typical daily market fluctuations.
Ludicrous
And in fact that the report's own graphs show how ludicrous the claim is. One shows the price between 1400 and 1600 on the day that the second article came out. It takes the share price at 1521pm - when the article was published. But step back, oooh, one hour and the price was around $312.50. So using the same logic, you could argue that on the day the article came out, Tesla actually gained in value by $1.2bn. They should give Tripp a raise.
In other words, the analysis that Tesla paid someone $750 an hour to produce looks a tad inaccurate. And that's before you consider the fact that the share price actually went up in the following days.
That's not all though: Tesla pins the cost of its finding out who its leaking employee was on Tripp too. That investigation, the report says, cost it a staggering $249,494. The hourly costs of that investigation are blacked out but consider this: the first article appeared on June 4 and they were interviewing Tripp on June 14 and 15. So not a huge amount of investigation appeared to be needed to track down who was leaking the information.
And just to put it all into perspective, the actual cost to the company of Mr Tripp's time, i.e. how much it actually paid the person building its cars, rather than the people investigating them or writing reports in which they add up share prices, was under $10,000. "In summary, I find that damages owed to Tesla for Mr. Tripp's breach of loyalty include unearned wages of $7,385," it says.
Tesla CEO Elon Musk is notoriously thin-skinned and a long series of reports outlining how the company was struggling to produce its new Model 3 car hurt his feelings. Musk tends to attack anyone who doesn't pretend that his self-created hype bubble is real. But in this case, Tripp not only stopped pretending but actually burst the bubble by giving details of what was really going on inside the notoriously secretive company.
Tripp's reports seem to have been accurate. Tesla's denial about the massive level of production waste consists not of saying there wasn't massive waste but of disagreeing over the cost of that waste: it wasn't $150m, the company says. Although it won't say what its estimate is.
Pack animal
And Tesla says that no damaged battery packs were included in new Model 3s but the wording of its denial is sufficiently vague that it is all too possible that after the story detailing Tripp's allegations came out, that Tesla may have gone back and pulled the packs out. We can't know for sure because Tesla won't answer any questions about it.
Tripp also said robots that were supposed to be building Model 3 cars, speeding up the process, weren't operational. Tesla doesn't deny that either but claims that they weren't supposed to be working at that time: something that Tesla execs can simply decide is true.
The articles and monetary damages are all a sideshow however to the main allegations made by Tesla against its former employee. It claims that Tripp wrote some malware that he then installed on several machines and used it to collect and export "several gigabytes" of confidential information that he allegedly then provided to unnamed third parties.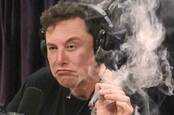 Holy smokes! US watchdog sues Elon Musk after he makes hash of $420 Tesla tweet
READ MORE
"His hacking software was operating on three separate computer systems of other individuals at Tesla so that the data would be exported even after he left the company and so that those individuals would be falsely implicated as guilty parties," Tesla claimed.
Is all that true? That's what the lawsuit should find out. But it is worth noting that Tripp has countersued Tesla for defamation and invasion of privacy and wants $1m in damages.
He says he was a whistleblower and his motivation was to flag the company's "unnerving, dangerous, and wasteful business practices." But Tesla's very public and aggressive approach - repeatedly referring to him as a "saboteur" for example - has resulted in him receiving "numerous threats to his personal safety, which, upon information and belief, have been stirred by the foregoing false and defamatory statements published about him by counter defendant." Tripp also says that claims that he had threatened to shoot up the Tesla factory are entirely untrue.
In other words, just like Tesla itself, the whole lawsuit is fascinatingly over-the-top and most of the claims are likely exaggerated. ®