This article is more than 1 year old
Cortana makes your PC's heart beat faster: Windows 10 update leaves some processors hot under the cooler
1903 patch turns Redmond's virtual assistant into a very power hungry bot
Updated Some Windows 10 users are experiencing alarming CPU spikes following last week's optional cumulative update.
The problem patch, KB4512941, was released last week as a update for Windows 10 1903 (aka the May 2019 release.)
While optional and not a security update, 1903 was still an important patch and contained a bunch of fixes - including dealing with an issue that stopped some apps made with VB6 running, as well as VBA Macros and apps using VBScript.
We can imagine the Windows team dusting itself down and then toddling off for what it felt was a well-earned Labor Day weekend (in the US at least.) At the time of writing, the support page for the patch smugly asserts "Microsoft is not currently aware of any issues with this update."
Oh dear.
It became clear over the weekend that the patch has resulted in some impressively high CPU usage for some of the users who have hit the 'Check for Updates' button and installed the thing.
The problem, according to frustrated users on Twitter, Reddit and Microsoft's own feedback forums, appears to be with Cortana, which is hoovering up around 40 per cent or more of CPU on afflicted systems. We suppose this is one way of getting users to notice the thing.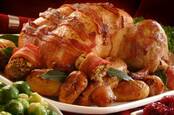 Call Windows 10 anything you like – Microsoft seems to
READ MORE
Some gamers have reported a precipitous drop in frame rates after updating. Those able to uninstall the borked code saw performance restored.
The issue does not appear to be too widespread at present, and Microsoft clearly doesn't regard it as important enough to update the support page. We contacted the Windows giant for more information and will update if there is an explanation.
It's all a bit embarrassing. The sleuths over at Windows Latest found the issue also reported in Microsoft's Feedback Hub for the Windows Insider Preview Ring, but no action was taken before the update was unleashed on the wider world.
Doubtless nobody could work out what build of Windows 10 those Insiders were actually testing. ®
Updated to add
Redmond hasn't responded to our questions but does at least seem to be recognising there's a problem with the update.
We are currently investigating an issue where users are reporting high CPU usage linked to SeachUI.EXE after installing the optional update on August 30 (KB4512941). We will provide an update in an upcoming release.

— Windows Update (@WindowsUpdate) September 3, 2019