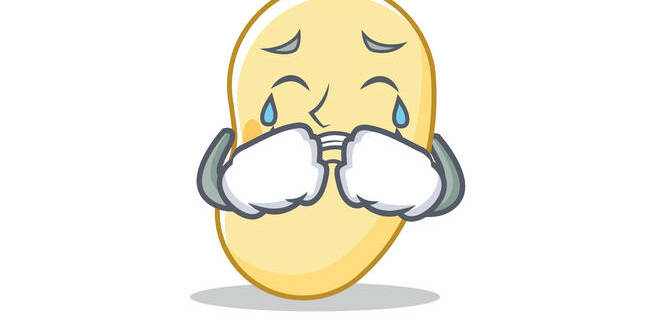 Amid the doom 'n' gloom of Brexit, you can always count on the UK's illustrious local press to focus on the real stories and champion the little guy.
Like the famished chap from Bristol who, after a hard day's work as a city councillor, returned home from a residents' meeting anticipating a full helping of the fast food with attitude, Heinz Beanz.
But the sauce of happiness drained from Steve Smith, 41, when he "poured out the tin and found one bean".
He told BristolLive: "I thought it was funny – but annoying! It was the last tin we had in the cupboard.
"I had to have scrambled egg instead."
These are truly dark times.
So what did he do? Our man took a leaf from techies needing to vent their rage about outages and hit the vendor up on Twitter. Although The Register concedes he was a deal more polite about it.
Hi @HeinzUK. I enjoy "bean juice" as much as the next person, but when I opened a can this evening I was hoping for more than one bean. pic.twitter.com/EgNDiK8mGt

— Cllr Steve Smith (@SteveSmith98) September 3, 2019
How did beancounters allow this atrocity to happen? Surely one could handle a tin of beans on the shelf and sense that it's a little on the light side? (Thanks, BristolLive, for pointing out that the average bean count per tin is 465. Every day's a school day.)
No such fondling was available to Mr Smith as not only was it ordered through Tesco Online, but it was also part of a multipack.
The offending tin was the last one to be plated up. Oh, the humanity.
On the bright side, what we're looking at here is a full day's rationing in the Brave New post-Brexit World. Delicious! ®
Sponsored: Practical tips for Office 365 tenant-to-tenant migration