This article is more than 1 year old
Oops, wait, yeah, we did hand over photos for King's Cross facial-recog CCTV, cops admit
Mayor apologizes, joins privacy watchdogs in probing use of technology in bustling corner of UK capital
London cops have admitted they gave photos of people to a property developer to use in a facial-recognition system in the heart of the UK capital.
Back in July, Siân Berry, co-leader of the Green Party of England and Wales, asked London Mayor Sadiq Khan whether the Met Police had collaborated with any retailers or other private companies in the operation of facial-recognition systems. A month later, Khan replied that the police force had not worked with any organisations on face-scanning tech in the capital beyond its own experiments.
However, that turned out to be incorrect. On Wednesday this week, the mayor revealed the cops had in actual fact handed over snaps of people to the private landlord for most of the busy King's Cross area – which, it emerged last month, had set up facial-recognition cameras to snoop on thousands of Brits going about their day.
"The MPS [Metropolitan Police Service] has just now brought it to my attention that the original information they provided ... was incorrect and they have in fact shared images related to facial recognition with King's Cross Central Limited Partnership," Khan said in an update, adding that this handover of photos ended sometime in 2018.
"As a matter of urgency I have asked for a report from the MPS on this concerning development and on their wider data-sharing arrangements, including what information has been shared and with whom," the mayor continued. "I apologise to the Assembly Member that the previous information provided was inaccurate. A fuller update will be provided to London Assembly Members as soon as I am able."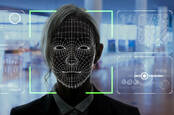 Welsh police use of facial recog tech – it's so 'lawful', rules High Court
READ MORE
Tony Porter, Blighty's Surveillance Camera Commissioner, a role set up to enforce a CCTV code of practice, is also probing the situation. "In light of this acknowledgement from the MPS I will be contacting senior officers at the force to understand how they were complying with section 33 of the Protection of Freedoms Act and paying due regard to the Surveillance Camera Code of Practice," he told the BBC.
The property developers at the heart of this kerfuffle said their facial-recognition technology is not in use right now at its King's Cross Estate, an area right next to St Pancras International Station. The cameras were operational between May 2016 and March 2018, it is claimed.
"The system was used only to help the Metropolitan Police and British Transport Police prevent and detect crime in the neighbourhood and ultimately to help ensure public safety," the landlords said in a statement.
The UK's privacy watchdog, the Information Commissioner, launched her own inquiry into the brouhaha last month. We understand the AI-backed CCTV studied anyone walking by Google's UK headquarters, Central Saint Martins college, two railway stations, plus schools and shops, during the time the equipment was active. ®